Festive Recipes to Inspire Your Weekend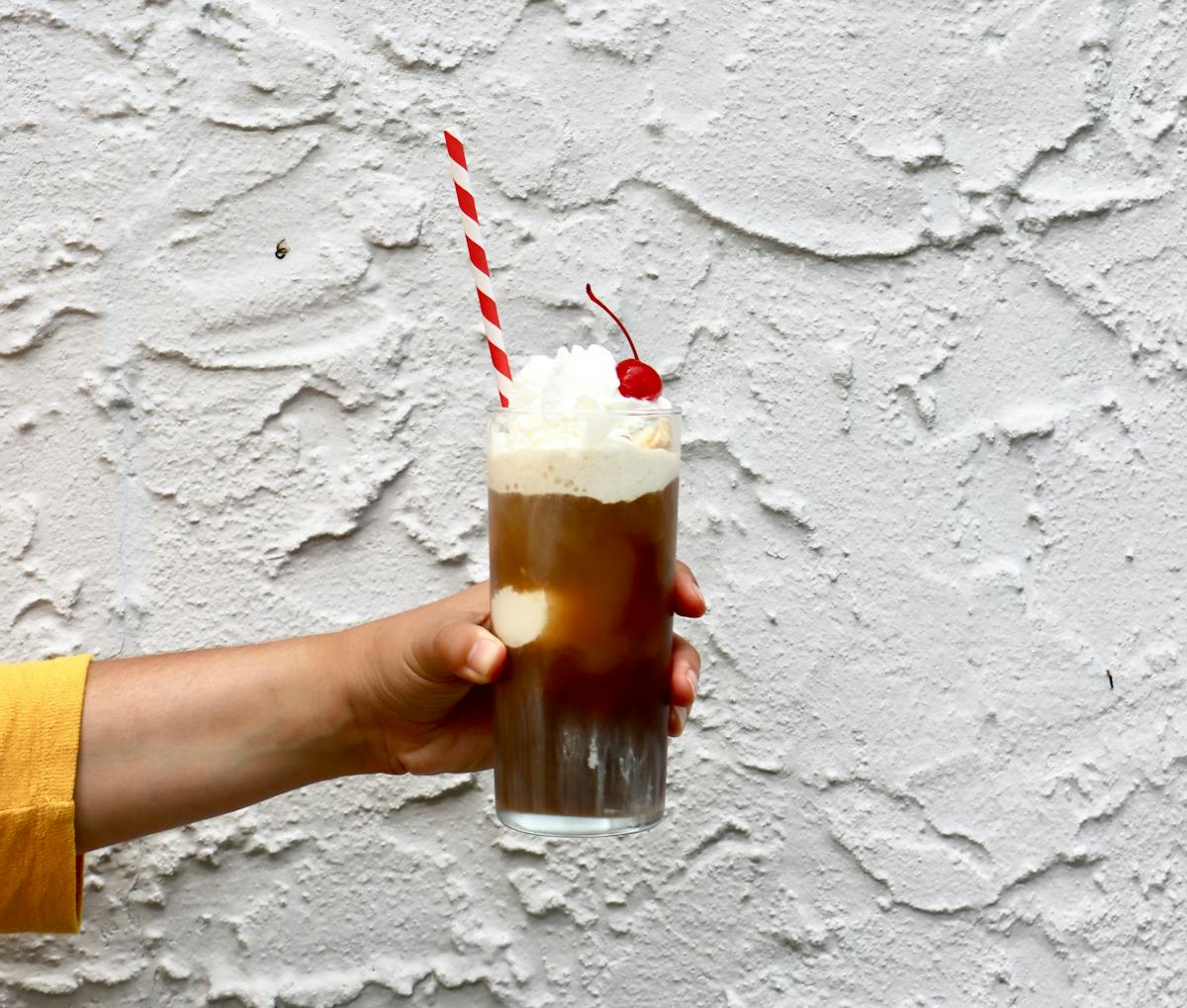 Your weekend starts here: Recipes that will Make Any Plan Festive.

Matcha Green Goddess Dip
Did you know your Saxbys X Matchaful Organic Matcha could also be great as a dip or a salad dressing? Now you do! Meet your healthy-ish starter that'll make your spread pop.
What You'll Need:
½ cup plain Greek yogurt
2 tablespoons mayonnaise
Zest and juice of 1 lemon
1 garlic clove
1 tablespoon Saxbys X Matchaful Organic Matcha
½ cup chopped scallions
¼ cup chopped parsley
½ teaspoon salt
½ teaspoon ground pepper
Directions:
1. In the pitcher of a blender, add yogurt, mayonnaise, lemon zest, lemon juice, garlic, matcha, scallion, parsley, salt and pepper. Blend for about 30 seconds, until smooth.
2. Pour into a container, top with lid and store in refrigerator for at least 30 minutes.
3. Serve with crudité.
To make into a salad dressing, add the juice of an additional lemon.
Yield: About 1 ½ cups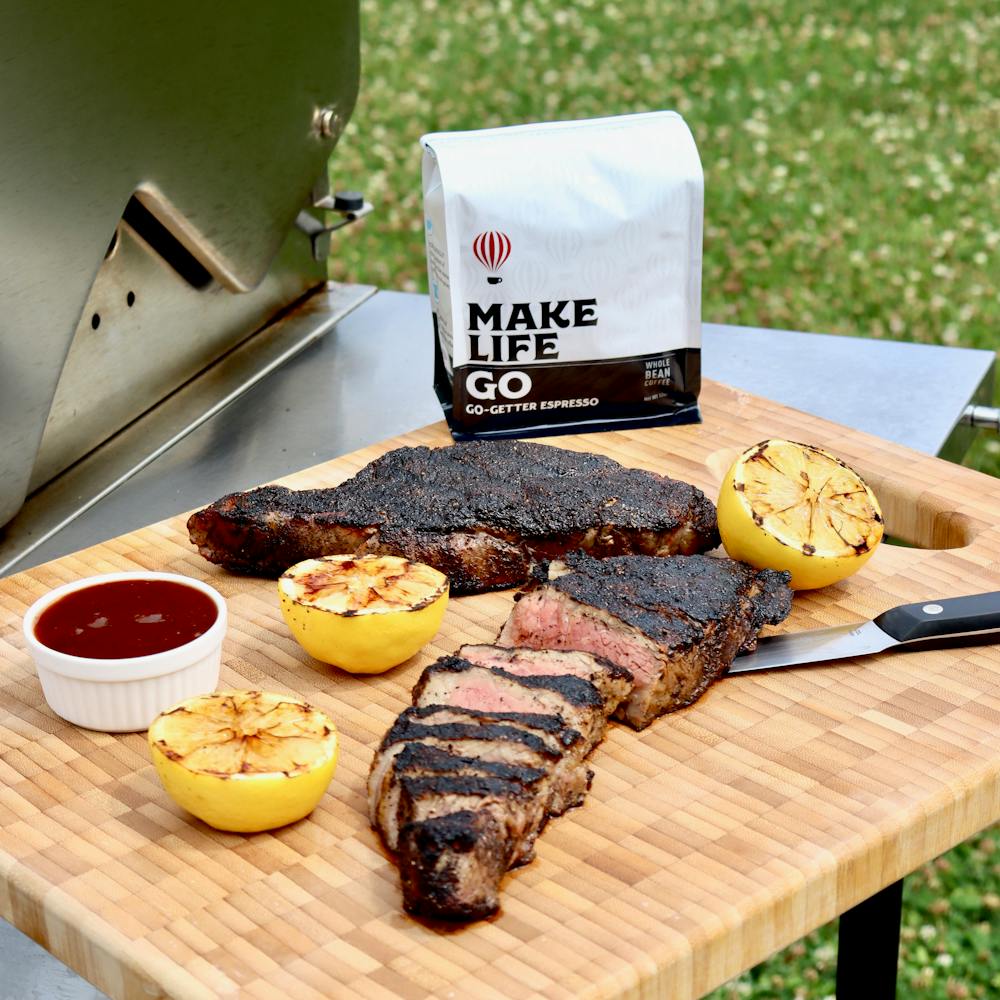 Espresso Crusted Steak
Espresso + steak? Meet the duo making us do a double take.
Fun fact: The acidity of coffee tenderizes and brings out the savory flavors of any kind of meat. Who knew you'd want espresso to ride shotgun to your next BBQ, right?
What You'll Need:
¼ cup Saxbys Go-Getter Espresso, finely ground
2 tablespoons brown sugar
1 tablespoon chili powder
1 tablespoon ground black pepper
1 tablespoon kosher salt
1 teaspoon mustard powder
4 New York strip steaks
2 lemons, cut in half
Directions:
1. In a small bowl, mix espresso, sugar, chili powder, pepper, salt and mustard powder together.
2. Coat steaks on both sides with espresso spice mix. Let the steaks rest at room temperature for about an hour.
3. Heat grill to high heat. Place steaks on grill and cook for about 3-5 minutes per side, depending on desired doneness. Place lemons on grill, cut side down and cook until lightly charged about 2 minutes.
4. Remove lemon and steaks from grill and place on a plate. Let steak rest before about 10 minutes before serving. Serve steak with lemons.
Serves: 4-6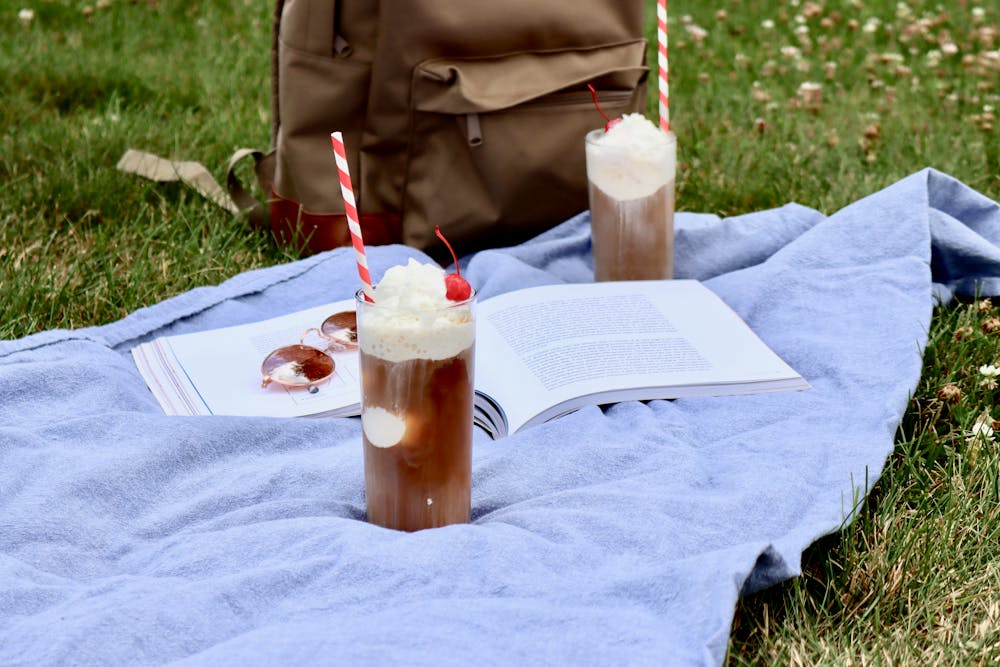 Cold Brew Ice Cream Float
Sip on this: The cherry on top of it all, a Cold Brew Ice Cream Float.
Meet the dreamy summer treat, both simple and sweet, that's got us feeling a whole lot of nostalgia.
What You'll Need:
12 scoops vanilla ice cream
4 cups Saxbys Cold Brew
2 cups plain seltzer
1 cup whipped cream
4 maraschino cherries
Directions:
1. In four glasses, add three scoops of ice cream to each.
2. Add a portion of cold brew to each glass. Top each with seltzer.
3. Add whipped cream and top with a cherry. Serve.
Serves: 4