Main content starts here, tab to start navigating
EXPERIENTIAL LEARNING AT SAXBYS®
A revolution in education, fueled by a rave-worthy menu.
The Saxbys Experiential Learning Platform (E.L.P.)® is founded on the belief that young people should be empowered and prepared to mold the business movement of the future.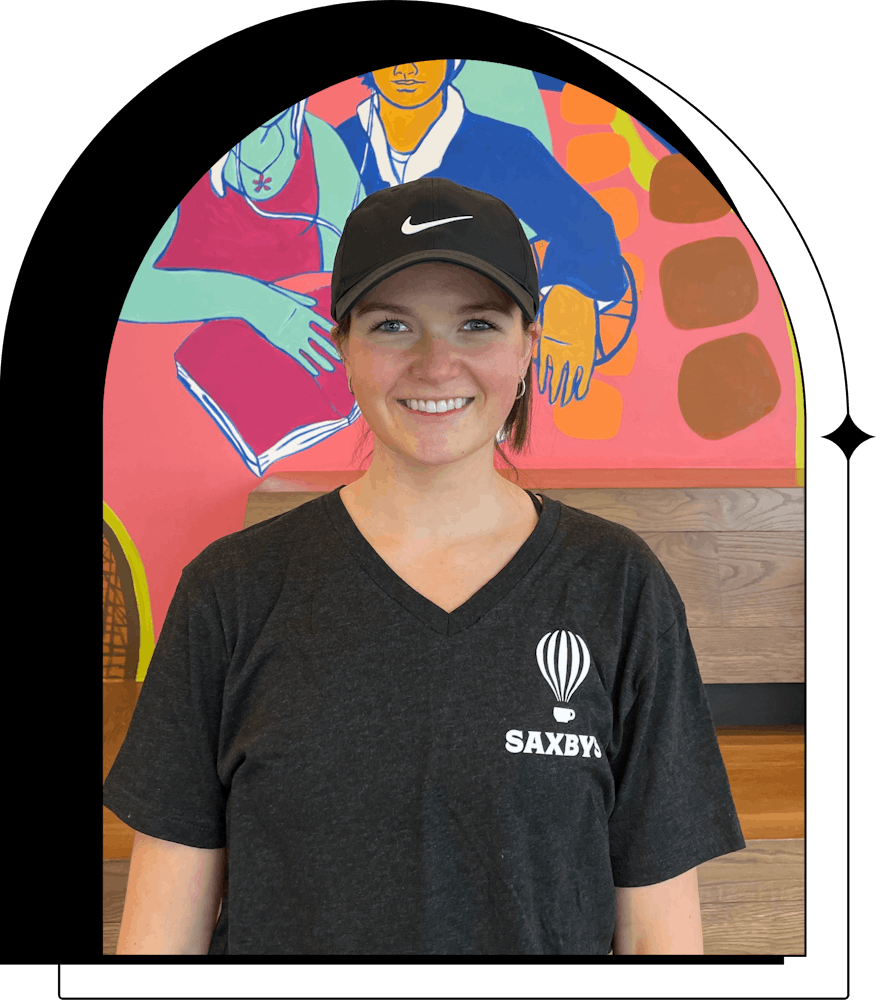 "During my time as a Student Cafe Executive Officer (SCEO)®, I learned SO much about myself not only as a leader but as a person in general. I also learned how to interact with and lead many different individuals, which is a very important life skill. I truly believe my experience operating a cafe while being in college led me to my next adventure - District Manager for Aldi - after graduation! Thank you, Saxbys!"
- Isabel Thompson, Penn State University, Spring 2021 SCEO; District Manager, Aldi

About the Saxbys Experiential Learning Platform®
Who We Are
Saxbys is a national education company and Certified B Corp.
We build individualized academic partnerships with universities to provide exceptional, paid, experiential learning opportunities for your students.
EXPERIENTIAL LEARNING DESIGNED FOR
YOUR INSTITUTION.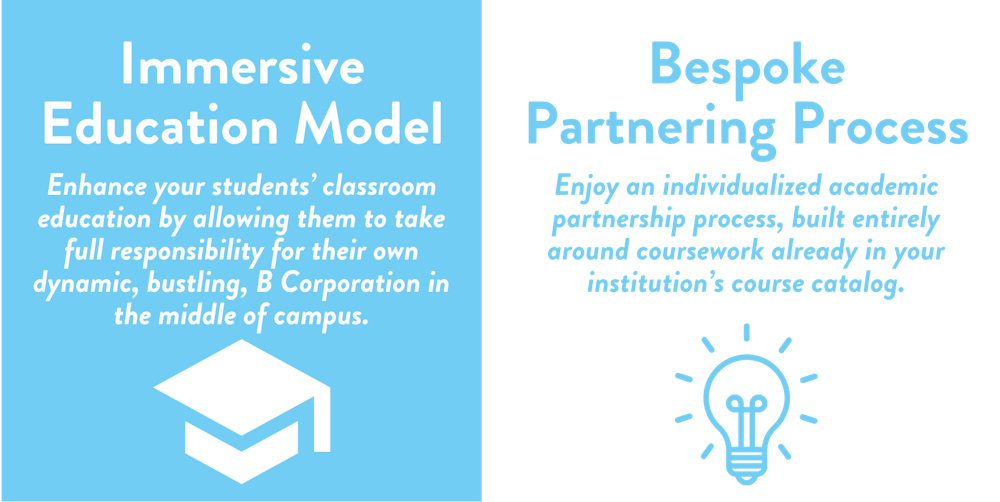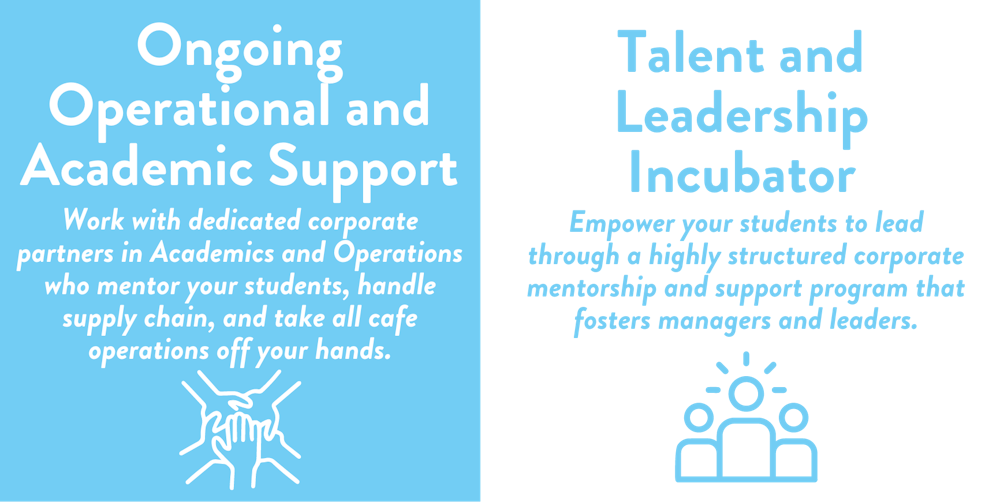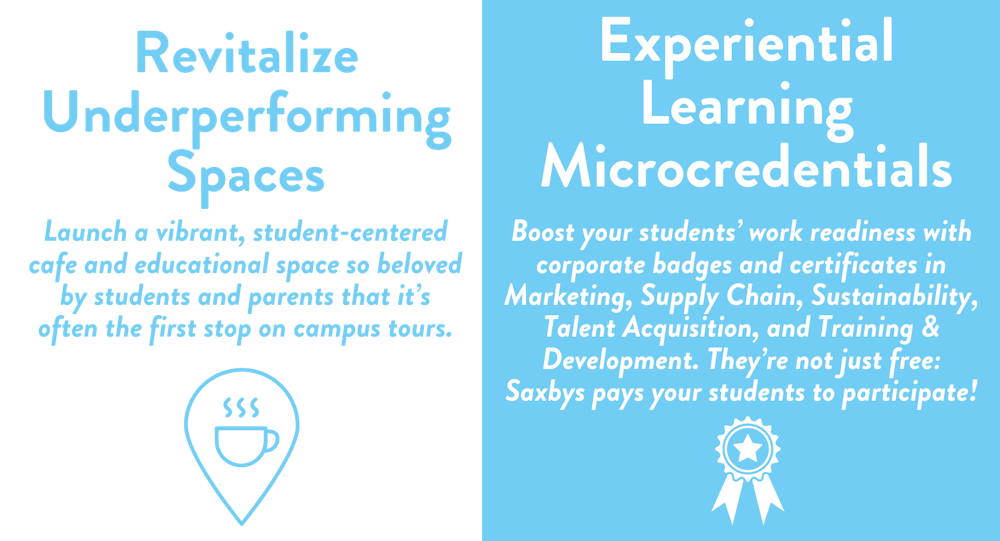 the amount of time it has taken SCEO alumni to reach leadership roles in their organization.


The Chronicle of Higher Education reported that only 11% of business leaders believe college graduates have the skills and competencies they need in this economy. Saxbys SCEOs are getting employed faster than the average graduate.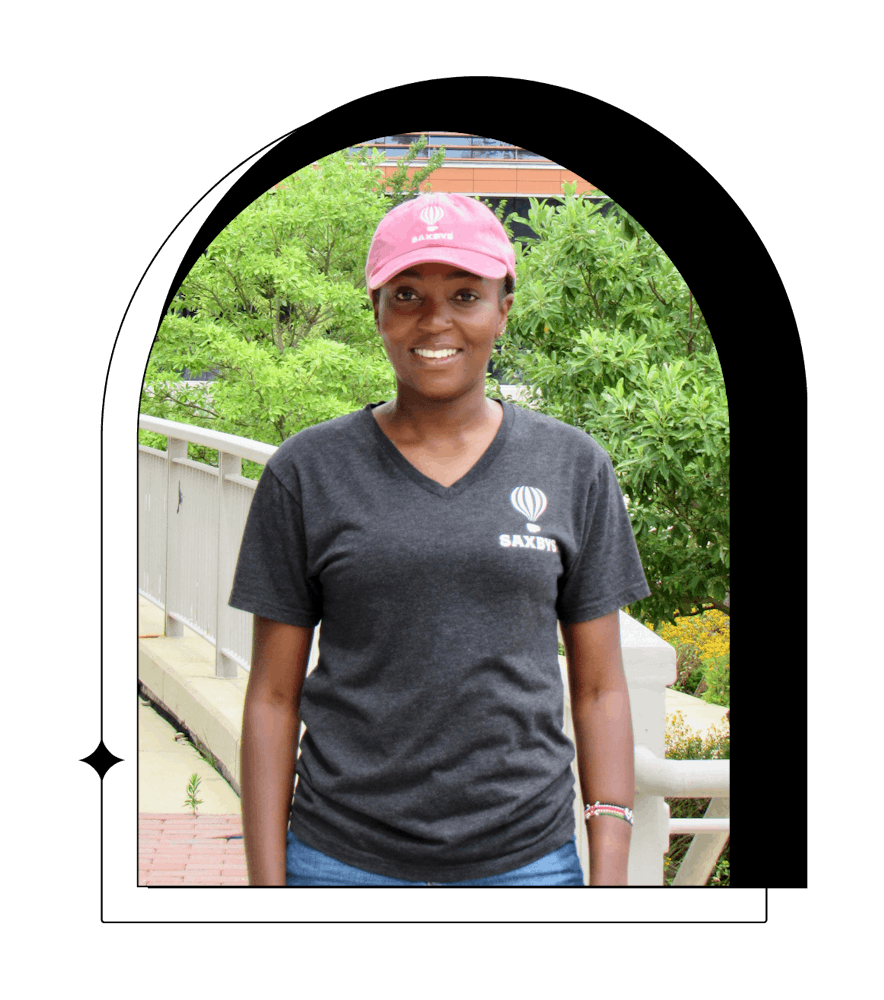 "The Saxbys E.L.P. opened my eyes to the amount of potential I had to be a great leader. It made me resilient enough to be firm in my quest for career aspirations in finance. Because I gave being SCEO a shot, I graduated with full-time offer with a great company and a bright future in finance."
- Esther Mwanthie, Bowie State University, Fall 2020 SCEO; Finance Management Associate, Amtrak
Saxbys Experiential Learning Badges
A series of corporate microcredentials that offer a low-cost way for academic partners to invest in learners' field-specific skills and knowledge.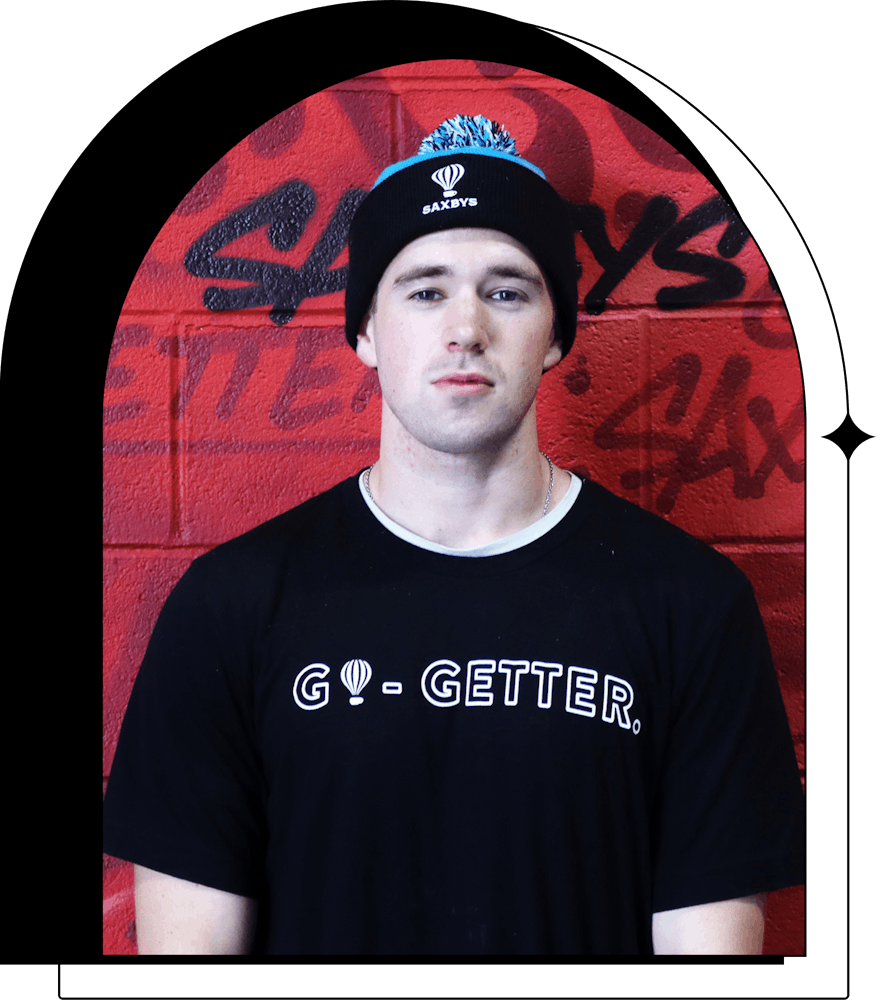 "The combination of the Saxbys Experiential Learning Badges in Supply Chain Management, Talent Acquisition, and Training & Development has given me a more thorough understanding of business operations and expanded my skillset as a result."
-Tanner Guynes, Temple University, Team Lead & former Fall 2022 SCEO; Financial Planning major, Class of 2024
WHY DO MICROCREDENTIALS MATTER?
| | | |
| --- | --- | --- |
| | | |
| | According to a 2022 Coursera Survey, 86% of U.S. employers agree that earning an industry microcredential strengthens a candidate's job application, and 74% believe that industry microcredentials improve a candidate's ability to perform in an entry-level position. | |
| | | |
Ready to start expanding your professional presence? Check out the full story on our Experiential Learning Badges.
Experiential learning is the future of higher education
SAXBYS IS AT THE LEADING EDGE
Students enhance their higher education by taking full responsibility for running their own dynamic, bustling B Corporation in the center of campus.
Faculty engage the cafe as a living, breathing opportunity to demonstrate classroom concepts and partner with students developing research projects.
Universities increase access to impactful on-campus experiential learning opportunities for all students, complete with robust curricular frameworks supporting personal and professional development.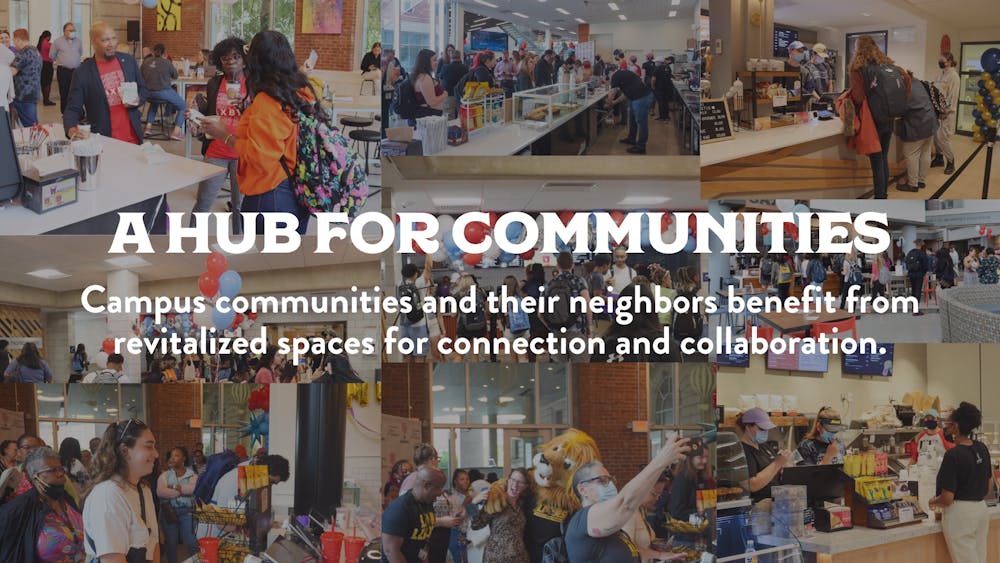 "Saxbys was the highlight of my college career. Not only did I learn how to manage a team and run a business, but I learned that I could overcome any obstacles thrown my way and that I was way tougher than I believed. Saxbys also helped me discover what I wanted to do with my career after college. I will forever be thankful for my time at Saxbys and the friends I made while I was there."
- Christina Sokolowski, Drexel University, Fall 2017 SCEO (Saxbys 34th Street); Internal Recruiting Associate, Actalenlt
Meet even more of our Go-Getters®!
The Scoop on Student Success
Our Student CEOs are pretty impressive - but don't just take our word for it.
The Saxbys E.L.P. at the 2023 World Economic Forum
Saxbys Founder & CEO, Nick Bayer, visited Davos, Switzerland in support of the World Economic Forum's Platform Initiative "Shaping the Future of The New Economy & Society: Education, Skills, and Learning." Nick had the opportunity to sit down and share how The Saxbys Experiential Learning Platform (The Saxbys E.L.P.) continues to provide real-world education for tomorrow's leaders.