Main content starts here, tab to start navigating
Now Hiring Student Team Members for All E.L.P. Cafes! Learn more & apply here.
WE HAND YOU THE KEY, YOU UNLOCK YOUR POTENTIAL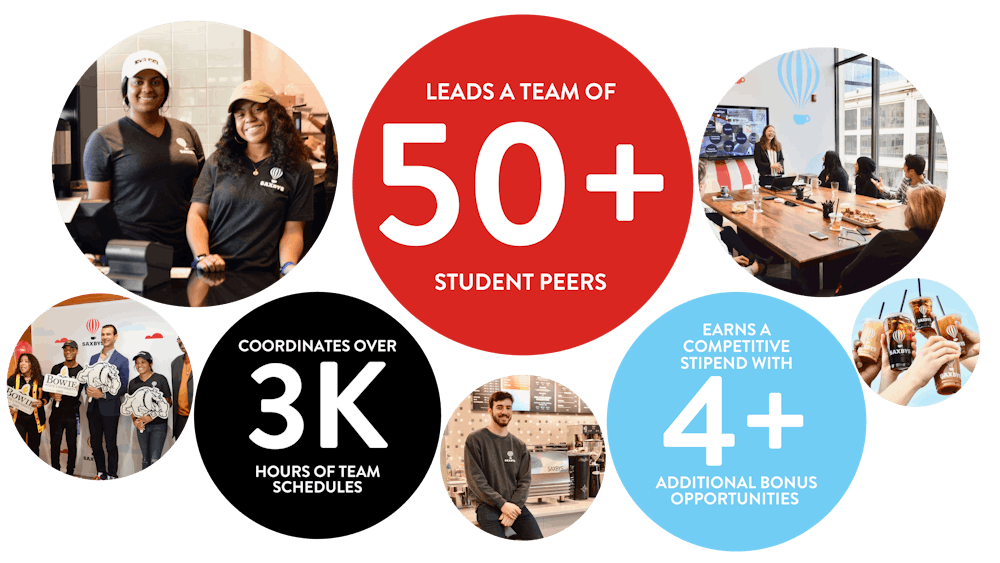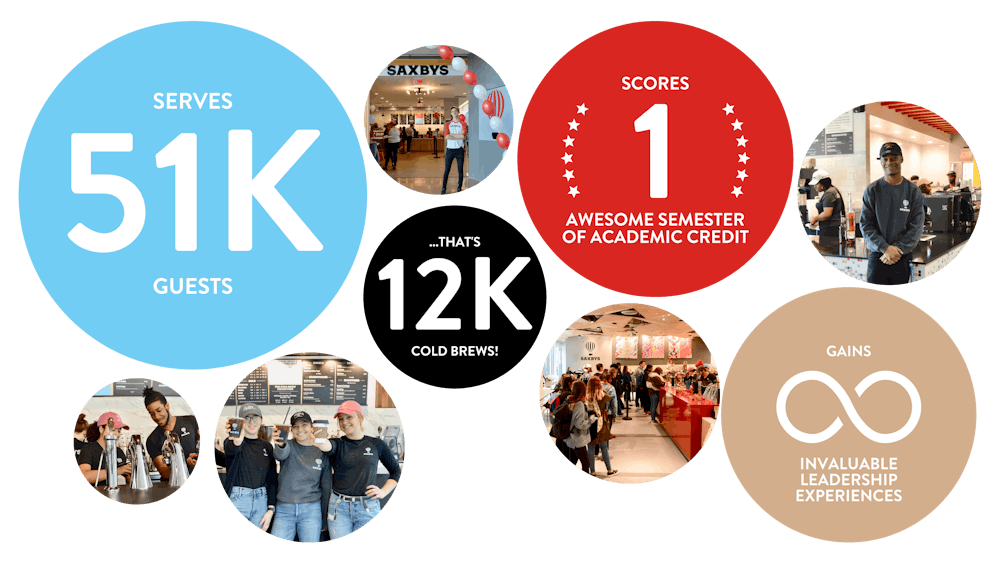 All numbers above are reflective of the average semester experience, each cafe may be busier or a tad slower!
NOT JUST A LINE ON YOUR RESUME, A ONE-OF-A-KIND EXPERIENCE THAT COMMANDS ATTENTION IN THE REAL WORLD.
"What I'm getting right now is preparing me for my future — it's not just a job that's getting in the way of my degree. It's a job that's enhancing my degree and making it better and going to make me a more useful professional post-graduation."
Hayley Retter, Temple University Student CEO℠ Fall 2020
"My biggest takeaway from working with the Saxbys team is how to talk to people. You need to know the kind of dialogue and tone to have with the person you're talking to. One day, the CEO of the entire company (Nick Bayer) pulled me aside and said, 'Hey, man, put a smile on your face. You're about to be a leader. When you come in frowning, that's how your team is going to feel. But, when you come in high energy, smiling, greeting everybody, your team is going to feed off of that and that's what they'll do.'"
Devin Gallion, Bowie State University Student CEO℠ Fall 2019
Meet more students taking charge of their future & going places:
STAND OUT AS THE NEXT STUDENT CEO℠
Your one-of-a-kind leadership experience starts when you apply to be your university's next Student CEO℠.
(Earn academic credit + great wages too.)
---
Or, get your Saxbys story started & apply to be a team member.