SAXBYS REFRESHES LOVE SPEAKS COLD BREW, CONTINUES PARTNERSHIP WITH THE ATTIC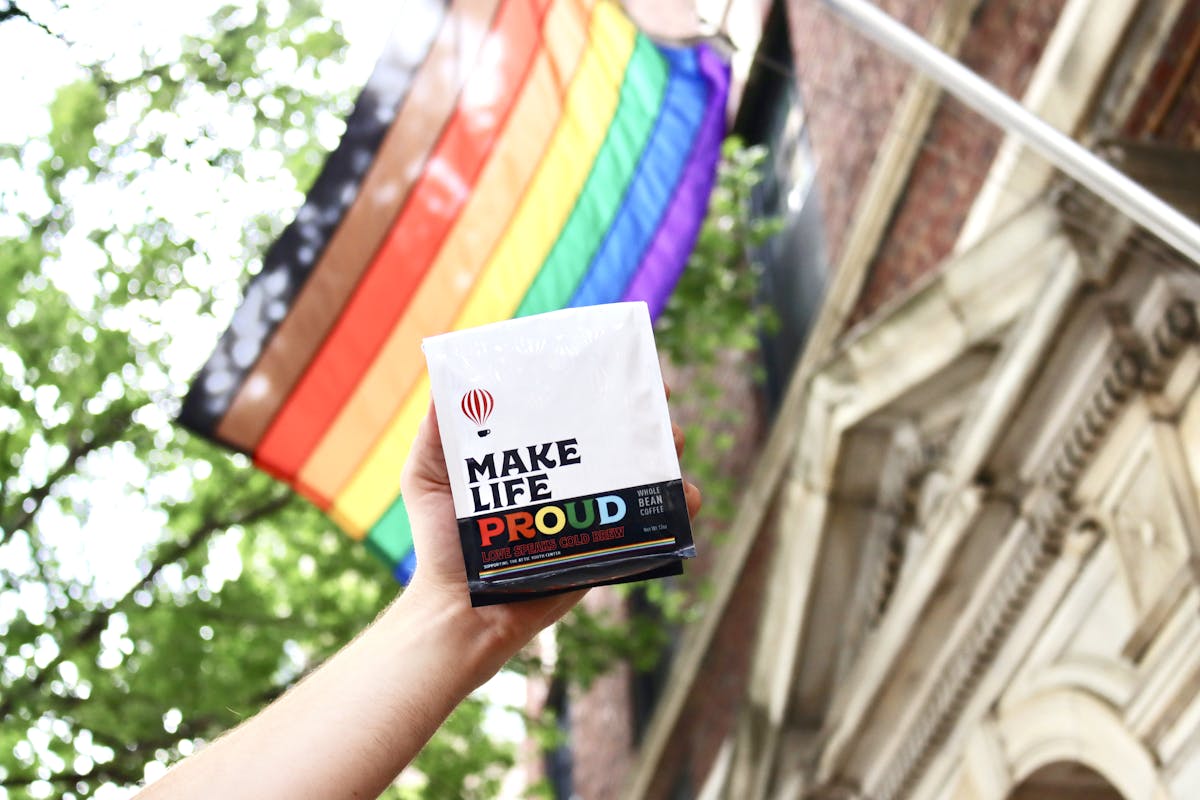 Proceeds of sales will benefit The Attic Youth Center for the third consecutive year
At Saxbys, living with pride, passion and purpose is a core value and in celebration of Pride Month, this June, Saxbys will once again partner with The Attic Youth Center. A Philadelphia-based non-profit and one of the largest community centers in the U.S., The Attic has been committed to exclusively serving LGBTQ+ youth and allies for more than 29 years.
"Living with pride has always been at the heart of our culture," said Nick Bayer, Founder & CEO of Saxbys. "As such, we're really excited to re-release Love Speaks Cold Brew with a fresh new profile to support The Attic Youth Center, which champions the LGBTQ+ community here in Philadelphia, empowering them to live with pride and embrace being their authentic selves."
New for this year, Love Speaks Cold Brew will feature notes of fudge, vanilla creme and fresh peaches, which offers a touch of peachy acidity that adds a crisp, yet syrupy mouthfeel to balance out the decadent cocoa linger. While Love Speaks Cold Brew will be available exclusively online, Love Speaks Tea returns to cafes. Bursting with flavor, this vibrant beverage features Saxbys' blend of house-made lemonade and butterfly tea. Best of all, 10% from the sales of both Love Speaks Cold Brew and Tea will directly benefit The Attic.
"As Philadelphia's only independent LGBTQ+ youth center, The Attic is a vital resource in the community and provides a wide-range of life-saving programs and services designed to ensure youth have the support and skills needed to become thriving, independent adults. Partnerships like ours with Saxbys will help us continue the work we do, and bring awareness for the ongoing need for safe spaces for LGBTQ+ youth," said Arionna Brasche, Development Associate for The Attic Youth Center.
Join The Attic Youth Center at their Open House on Saturday, June 4 and follow along on Saxbys' Instagram during the month of June to learn more about the change The Attic continues to brew in Philadelphia and beyond, all year long.