CERTIFIED B CORP SAXBYS ANNOUNCES GRAND OPENING OF HOLY FAMILY UNIVERSITY CAFE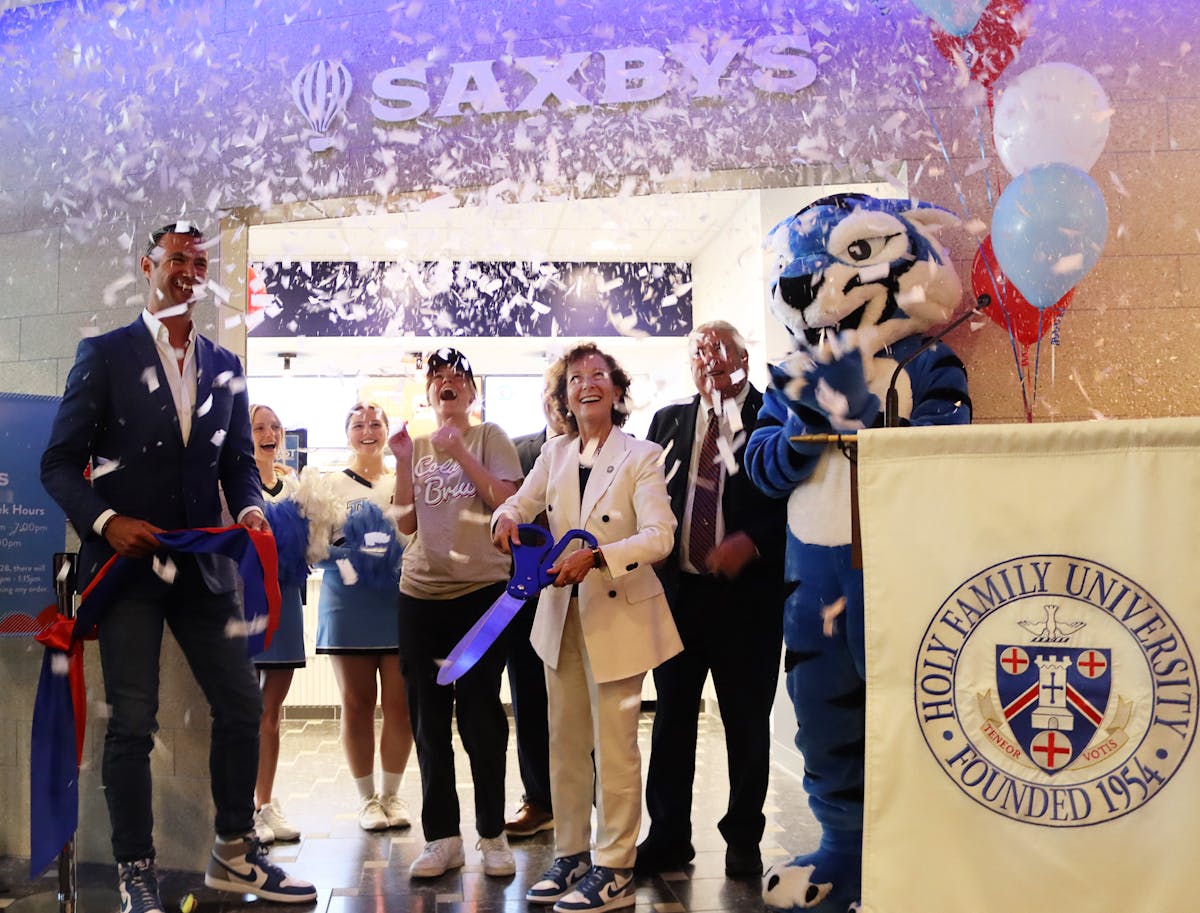 Legacy student Beth Montgomery will pave
the way as Inaugural Student Cafe Executive Officer
Saxbys will proudly open its newest location in its hometown of Philadelphia at Holy Family University. Opening on the first day of classes at 7 a.m. in the Education and Technology Center, the newest dining establishment on campus is a part of The Saxbys Experiential Learning Platform (The Saxbys E.L.P.). Featuring an entirely re-designed student-centric space, the cafe will be fully run by students and helmed by a Student Cafe Executive Officer, or SCEO.

The campus community is invited to celebrate alongside the incredible team of enthusiastic and entrepreneurial student leaders at the Grand Opening event, which will be held on Monday, August 28 at 12:45 p.m. The cafe will be run by Inaugural SCEO, Beth Montgomery, a legacy student at Holy Family University. "With a shared commitment to student success, we are thrilled to be opening our newest cafe at Holy Family University. Similarly to the story of our Student CEO Beth, we look forward to providing Holy Family students with unparalleled experiential learning opportunities that consistently offer career-launching outcomes for decades to come," said Nick Bayer, Founder & CEO of Saxbys.

<HFU President, Dr. Prisco, echoed this sentiment. "Insert University President quote here">

The team will be serving Saxbys' crushable Cold Brew Collection, stacks of grilled cheese, and so much more. The event will also include fun and games, and a limited edition giveaway for the first 250 guests to visit the cafe. To learn more about Saxbys, visit hellosaxbys.com.