CERTIFIED B CORP SAXBYS ANNOUNCES GRAND OPENING OF BOSTON UNIVERSITY CAFE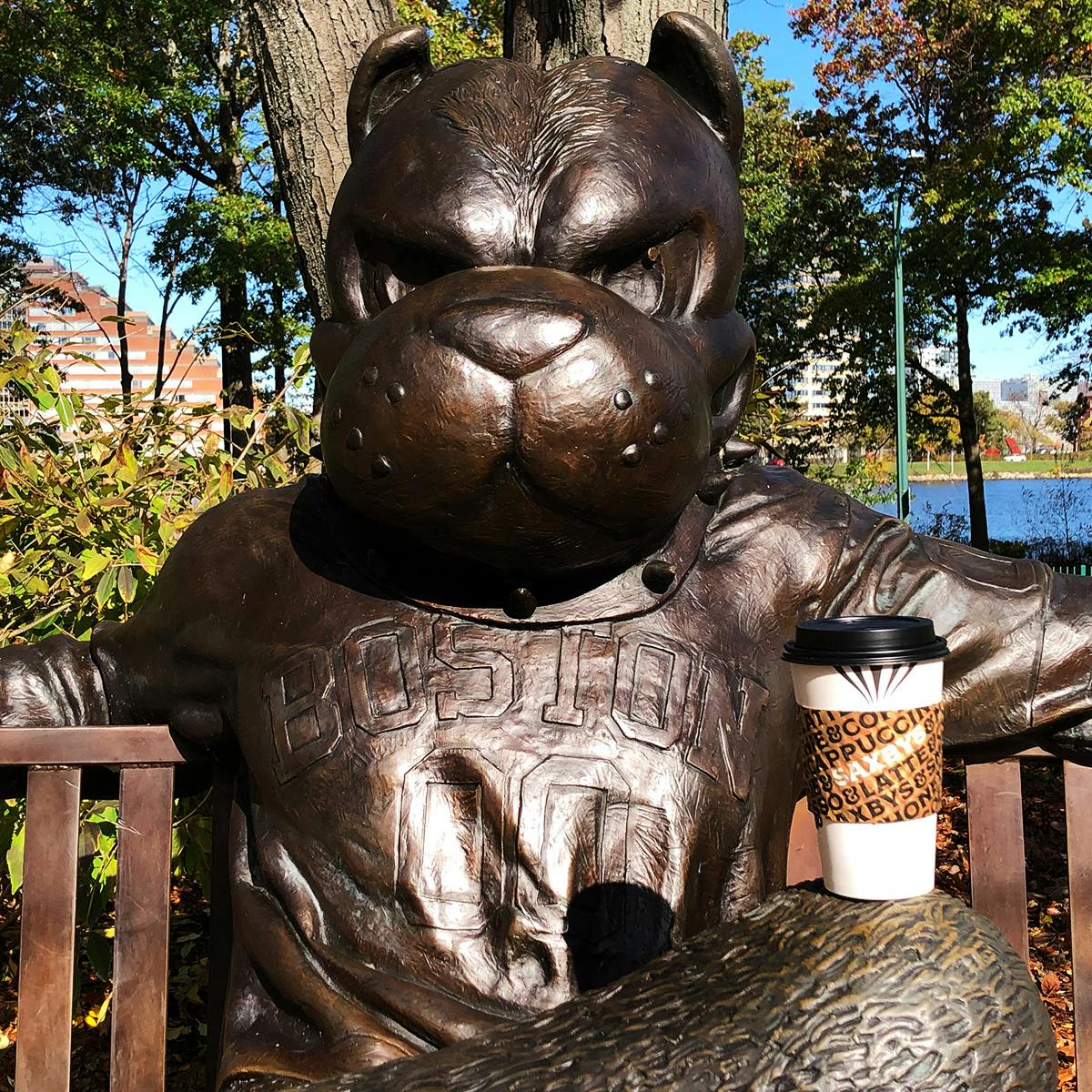 In partnership with Boston University (BU) Dining, the experiential learning cafe will be the first for Saxbys in New England
On Thursday, January 19, Philadelphia-based Saxbys will expand The Saxbys Experiential Learning Platform (The Saxbys E.L.P.), and proudly open their newest location at Boston University's Central Campus in the Center for Computing & Data Sciences.
In partnership with BU Dining, Saxbys will host the Grand Opening of the cafe, which will be helmed by a team of enthusiastic and entrepreneurial student leaders, on Thursday, January 19 at 10:30 a.m. Located on the ground floor of Boston University's brand new, state-of-the-art building, Saxbys newest cafe will mark its first location in Boston and the New England area and will serve as a key component of the company's expansion plans in the Northeast.
"In support of the purpose of the Center for Computing & Data Sciences, the Saxbys cafe anchoring the ground floor will be a hub for innovation, collaboration, and experiential learning—all while offering a rave-worthy menu. Our cafe will be an entrepreneurial proving ground for generations of BU students as they strive to become the leaders of tomorrow," said Nick Bayer, Founder & CEO of Saxbys.
Associate Vice President for Auxiliary Services at Boston University, Paul Riel, echoed this excitement. "We are delighted to have Saxbys join our portfolio of high-quality dining and retail options at Boston University. I am confident that our campus will appreciate the wide variety of menu offerings, and their strong commitment to service," said Riel.
The BU community–and beyond–are all invited to the event, where the team will be serving Saxbys' crushable Cold Brew Collection, stacks of grilled cheese, and so much more. The event will also include fun and games, and a limited edition giveaway for the first 250 guests to visit the cafe.