U R Welcome: Morissa Jenkins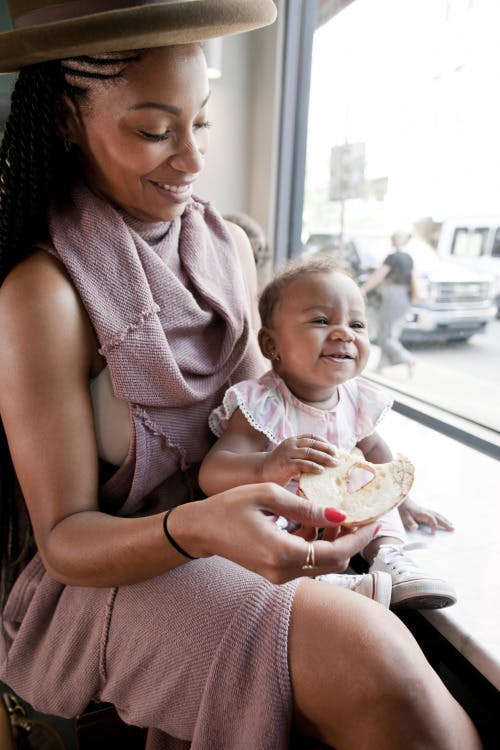 U R Welcome" is the brainchild of Reuben "Big Rube" Harley. It's a series of interviews with black influencers and tastemakers in Philadelphia discussing race, community and how Philly can be a place where everyone is welcome. When Rube came to Saxbys with the idea, we jumped at the chance to work with him to tell these stories.

Morrisa Jenkins knows all about Southern hospitality. She grew up in Mississippi and lived for years in New Orleans — so moving to Philadelphia was a big change. She came here along with her husband, Philadelphia Eagles safety Malcolm Jenkins, who helped carry the team to a Super Bowl victory last season. While Philly doesn't welcome you with waives and chit-chat like down South, the city eventually won her heart with its character and passion.
She's soon opening Freedom Apothecary in the Northern Liberties neighborhood she's called home for the past few years. Founded alongside Bonkosi Alyssa, the business is going to carry non-toxic skin care products and serve as a community space.
She sat down with Big Rube to discuss welcoming, inclusion and her new found love of Philly.
How did you find community in Philly?
I love Philly. Philly is home now. People here love you, they just show it differently than down South. Once we made the move to Northern Liberties, I found my community. I found my tribe and I started to get adjusted and liked Philly a lot more. I really began to want to put roots down here.



Tell me about Freedom Apothecary.
We're offering non-toxic, clean, green beauty products. We also want to create a place for people to have community, a space where they can feel welcome, and not have to worry about judgement or stereotypes. We're going to host workshops on fertility, finances, inclusion, and diversity — a range of things that affect women and minorities. We want to create a wellness space for people to come, feel welcome and let their hair down.
What kind of philanthropic initiatives are you working on?
Of course, I help with The Malcolm Jenkins Foundation. I also recently started doing work in my home state of Mississippi with social justice.
What does inclusivity mean to you?
I grew up in Mississippi, so for a long time I didn't know what inclusivity meant. I just knew what things looked like and that's how they were — whether that was segregation, systemic racism, or "living on the other side of tracks." Upon moving away from Mississippi, I finally got a look at the the whole picture. So for me, inclusivity means being welcoming, and being empathetic to other people's situations and backgrounds. It really comes down to empathy, and wanting to be inclusive and not discriminate or be divisive because of skin color, cultural differences, and socio-economic statuses.
Is it even more important for you and Malcolm to stand up for inclusivity given his platform as a popular NFL player?
It's always been important but now it's imperative. When we moved here, although I wasn't thrilled in the beginning, I had peace because I knew Malcolm and our family were here for a purpose — be it activism, bringing this city it's first Super Bowl, the opening of Freedom Apothecary, the first store of its kind in this city, or the work The Malcolm Jenkins Foundation has been able to do in Philly. This was all a part of the plan. We're living out our purpose and using the platform he's been given to bring awareness to many important issues.
How does Saxbys fit into your lifestyle?
I think it's important, given the current climate, to have space for everyone. Saxbys has done a great job at creating a welcoming, inclusive space.
What's your go-to Saxbys order?
Decaf caramel vanilla latte with almond milk.