THE SAXBYS EXPERIENTIAL LEARNING PLATFORM IS SET TO EXPAND AT PURDUE UNIVERSITY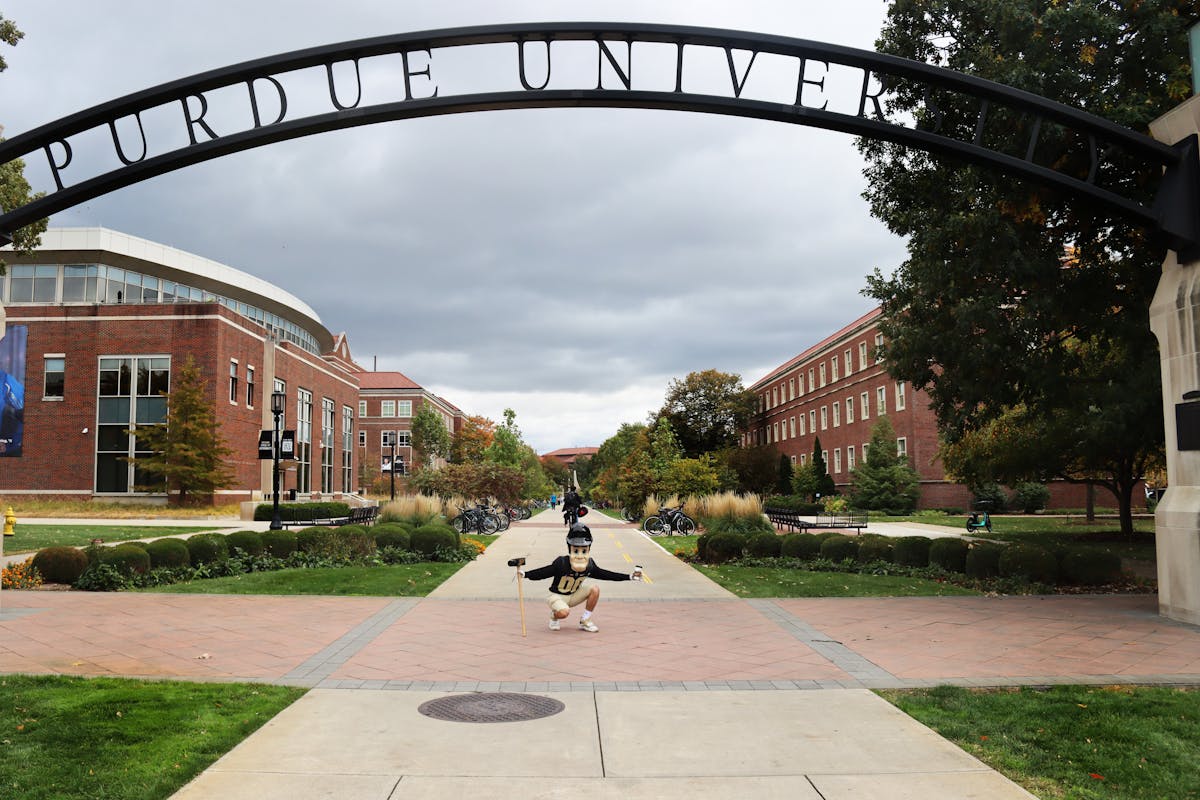 Purdue University will be the first partner school in Indiana for Certified B Corp Saxbys

[WEST LAFAYETTE, IN, NOVEMBER, 1ST] — As part of its continued expansion across the country, Philadelphia-based B Corp Saxbys is set to open its newest cafe at Purdue University. Partnering with Purdue Food Co., The Saxbys Experiential Learning Platform (The Saxbys E.L.P.) cafe will open in spring 2024 within the Neil Armstrong Hall of Engineering.
This latest Saxbys cafe will serve as the first in Indiana and be helmed by Inaugural Student Cafe Executive Officer (SCEO), Becky Neal. Through the role, Purdue students will be empowered to pursue real-life business and leadership positions within the experiential cafe–a seamless fit with Purdue's Next Moves initiative. Focusing on transformative education, the newest dining option on campus aligns with the university's goal of focusing on high-touch experiential learning, right on its campus.
"I am thrilled and honored to be the Inaugural Student CEO for the Saxbys coming to Purdue University," said Becky Neal, a Hospitality & Tourism Management and Honors College student at Purdue University. "Being a part of the Saxbys community gives such a unique experience to young students and I am looking forward to painting this blank canvas and setting high expectations for the line of Student CEOs to come after me. Our mission at Saxbys is to 'Make Life Better' and I have high hopes that the team and I at Saxbys Purdue will bring this mission to life on campus," said Neal.
Saxbys has trained and mentored a growing community of over 150 student CEOs, and many team members can access additional one-of-a-kind micro-credential badges and paid on-campus business leadership opportunities.
"With education and opportunity at the heart of our business, Purdue and Saxbys share a vision for developing the young leaders of our future, like Becky," said Nick Bayer, Founder & CEO of Saxbys. "Purdue's efforts and deep investment in adding experiential learning opportunities for their students through the Purdue's Next Moves initiative makes this partnership a natural next partner for the growth of The Saxbys Experiential Learning Platform to new regions beyond our home base of Philadelphia," said Bayer.
"Adding Saxbys as the next Purdue retail dining location brings additional opportunities for students of all majors by providing them with real life work experience and course credit," said Rob Wynkoop, vice president of Purdue Auxiliary Services. "Saxbys has a unique business model, and, like Purdue, believes in the importance of experiential learning."
To learn more about Saxbys, including how to apply for the Team Member role, visit the Saxbys website at hellosaxbys.com.