Inaugural SCEO on Bringing Saxbys Bowie State to Life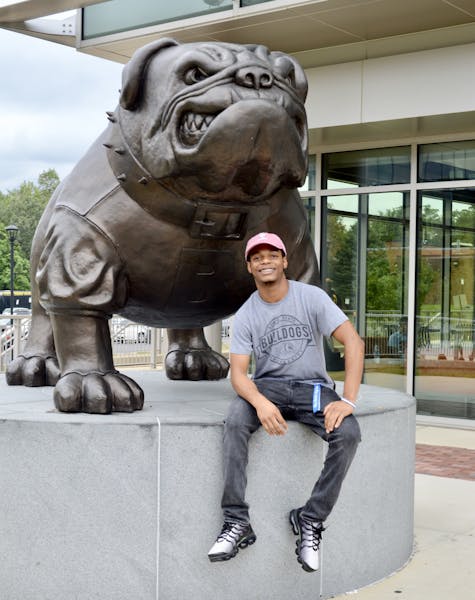 Devin Gallion had a big job over the past six months. As the inaugural Student Cafe Executive Officer at Bowie State, Devin helped launch the brand-new cafe and train 45 team members to be ready for prime time.
He was so invested in the process that he worked open-to-close everyday for the first two weeks, just to make sure operations were as smooth as possible. (Thank goodness for coffee!)
The Experiential Learning Program program gives students like Devin the chance to run all aspects of a Saxbys cafe — gaining college credit and competitive pay in the process. And Devin came through with flying colors. He patiently taught team members the nuances of operations. He diligently answered texts and calls from his team at all hours of the day. He created a transparent, collaborative work environment at the cafe that got people excited to come to work each day.
His Saxbys coach Melissa Ardis said Devin is "a natural leader who immediately took ownership as not only the inaugural SCEO of Bowie State for Saxbys but, as seemingly the 'mayor' of the New Student Center. Devin has a willingness and eagerness to learn and master whatever he does and then pass that to his team."
After all that hard work, Devin will be returning to classes — but he'll also continue working with Saxbys Bowie State as an Operations Specialist. We sat down with Devin to learn about his experience and some valuable lessons he learned along the way:
Intro
How would you briefly describe your experience?
Not many people have the chance to be inaugural Student CEO. That was pretty special. The whole experience taught me a lot of lessons. It reminded me that patience is a virtue and that people are different and need to be managed in different ways.
And you made sure to stay upbeat each day?
During my training, Saxbys CEO Nick Bayer pulled me aside and told me to lighten up a bit. He explained that when you're the leader, people feed off your energy. If I came in the cafe frowning or stressed, my team would see that and perhaps not approach me for help. He was right. So when I'm at work, I try to be happy and outgoing so everyone knows I'm approachable and ready to go.
How did you build a culture at your cafe based off your leadership style?
We had a completely new team of 45 people. Brand new. I was really transparent with my team, letting them know that if they had problems, they could come to me for help. I was the leader. If they couldn't transparently talk to me I'm wasn't communicating correctly. I always wanted to have an open conversation with my team members, so they would have open conversations with one another.
What was the most rewarding aspect of developing your team?
It's amazing to see the things they're able to do now and the problems they can solve. I remember during the first week I was the operations guru and my team relied on me if anything went wrong. But my team grew a lot. Now they know how to figure things out themselves and they're doing a great job.
What was a major obstacle you had to overcome when it came to developing a team member?
Having to meet all 45 team members at once. I wanted to develop relationships with each and every team member but that's hard to do. I want to know where everyone is from, their major, their favorite sports team, and if they commute or reside on campus. I couldn't do that at first because there were so many people. So I had to connect with one person at a time.
Community Leadership
Despite the cafe only being open for a few weeks during the fall semester, did you have an opportunity to contribute to the community your cafe served?
We have a student that was murdered at the University of Maryland College Park a couple weeks before he was set to graduate. He was a Bowie student. A group of 40 to 50 students were protesting court hearings around the case and asked us to do a large catering order for them. Even though the cafe doesn't open until 8 am, we made 50 sandwiches for them by 7:30 am so they could have fuel to exercise their first amendment rights.
Financial Management
How did you work to manage and understand your profit/loss statement?
I knew this was the hardest pillar to master but it wasn't nearly as tough as I thought because Saxbys has such a great training program. It helped me see all the numbers in helpful graphs and charts. That allowed me to analyze the numbers and make strategic decisions around hiring and food purchasing.
What financial management challenges did you have to overcome?
Being a new cafe, we had no historical data to work from. For example, we didn't have a labor model so there were times when we overscheduled people on slow days and I had to send people home. Sometimes you have to make mistakes and learn from them.
Final Thoughts
What would you like to see change for next semester and into the future?
Next semester I want to see Saxbys Bowie State thriving. More ticket purchases, bigger ticket purchases, and continuing to build community. And I really want to aim for a $1,000 hour — as in $1,000 in sales in one hour. That's achievable. I just know it.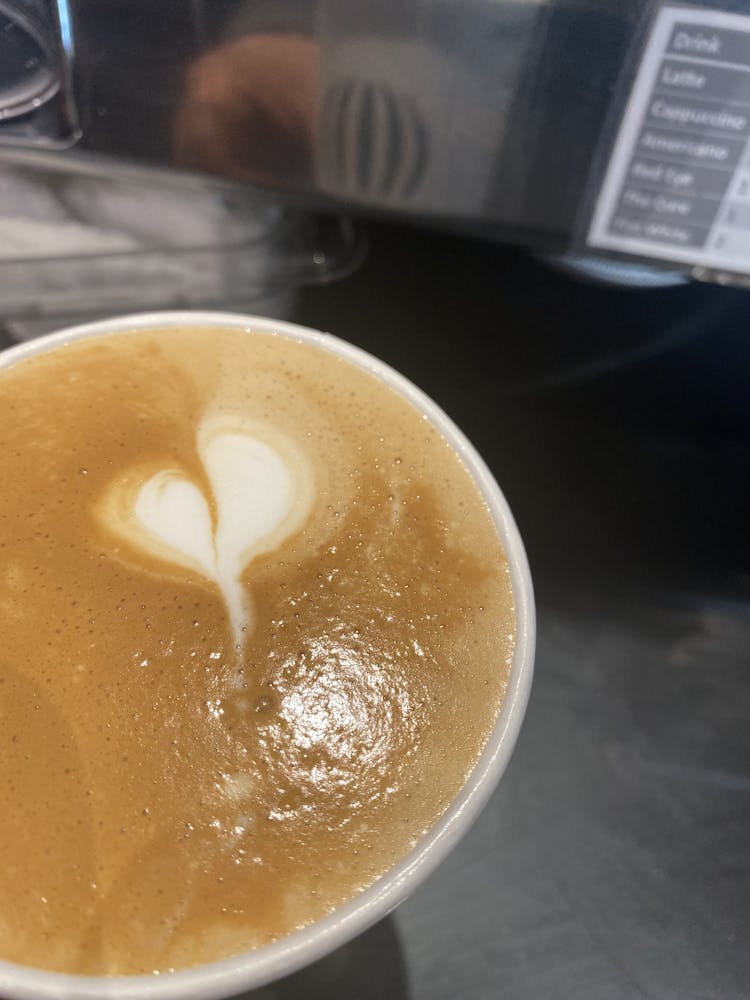 Devin's best "latte flex"