One Woman's Quest to Create the Perfect Vegan Chocolate Chip Cookie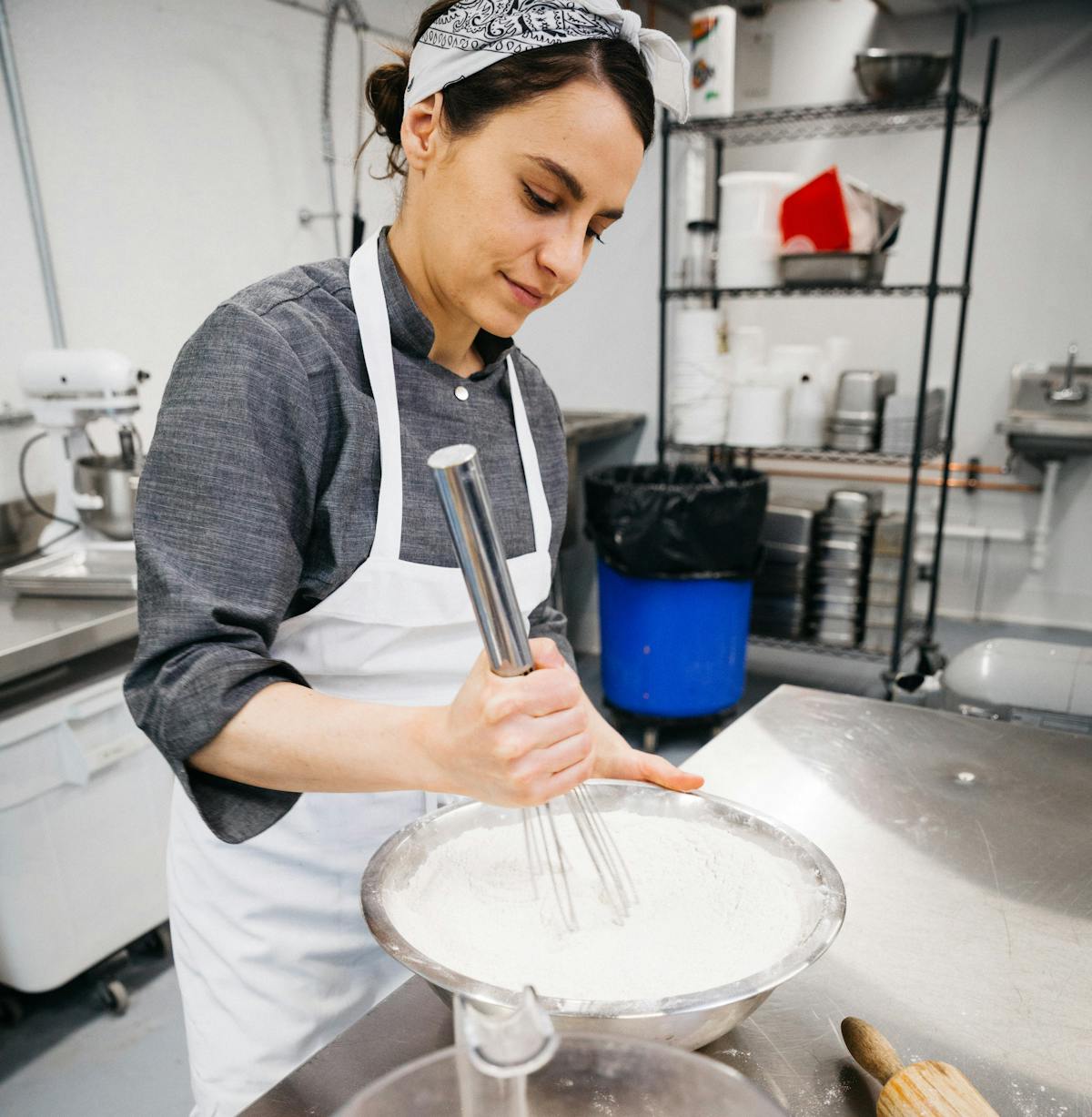 Once Jess Murgittroyd went vegan, she had a big problem — she couldn't find a vegan chocolate chip cookie up to her standards. Giving up her all-time favorite dessert obsession simply wasn't an option, so she worked on creating an alternative. She spent years as a pastry chef creating innovative desserts for high-end restaurants and put that ingenuity toward creating the best cookie possible.
The result was an ooey gooey fresh-baked cookie that you would swear is not vegan at all. It was so good that she launched Root Nine Baking Company in September 2018. In just a short amount of time, her business is gaining incredible traction, selling at cafes, bookstores and grocers in New York and New Jersey — and now they're available in Saxbys cafes.
We caught up with Jess to learn more about her entrepreneurial spirit and her mission to help people embrace plant-powered diets one cookie at a time.
How do you make vegan cookies taste so good?
I started out with nailing down a recipe for vegan butter. After weeks of R&D, I came up with a coconut oil-based "butter" that creams and whips and tastes just like dairy-based butter. My next mission was to make an egg replacer- a protein to act as a binder to hold the cookie together and give it structure. So, I reached for the good ol' chickpea and created an "egg" recipe using aquafaba- chickpea water. Once I had those things nailed down, I started whipping up some cookies using the highest quality ingredients I could source like fair-trade organic chocolate and locally milled flour. With Root Nine, my goal has always been to never compromise flavor and quality, that's why we never use artificial flavors or preservatives.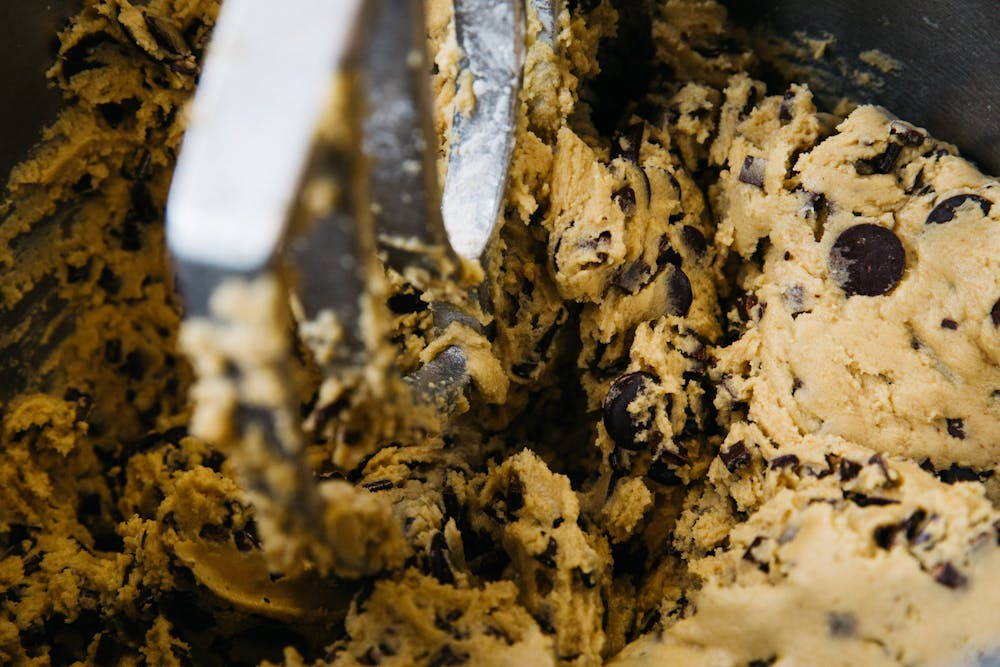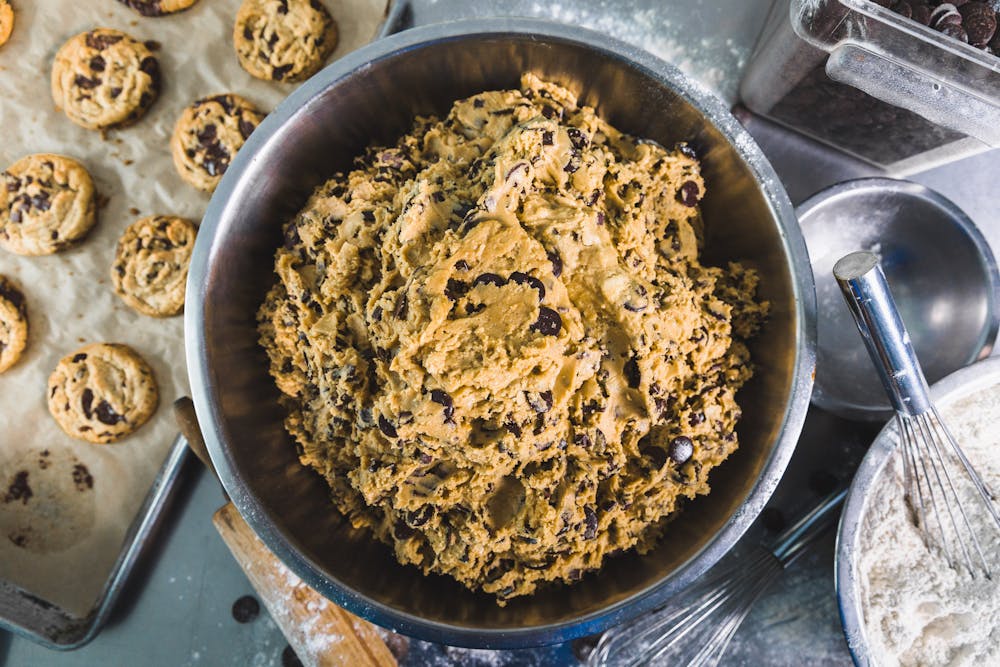 (All photos by Justin Krompier and courtesy of Jess Murgittroyd)
Why did you go vegan?
Initially, I went vegan for health reasons. My husband is a type 1 diabetic, diagnosed with childhood diabetes at age 13. We do our best to lead a healthy lifestyle and a plant-powered diet helps us do that. We're also eco-conscious. We know that animal agriculture leads to serious environmental problems, like climate change and deforestation. I feel that I have a personal responsibility to do my part to preserve our planet.
What are your thoughts on the plant-powered food revolution we're currently experiencing?
I think it's very clear that the American diet is shifting more towards sustainable foods. The "Meatless Monday" campaign has been a huge success — it's even been adopted by the NYC public school system. It's awesome to see so many replacements for our all-time favorite classic foods like burgers, sausages and eggs. It's a great stepping stone for those who are trying out a plant-powered diet. I recently read a stat that if everyone in the US cut out one meat-based meal per week, that would be the equivalent of taking 10 million cars off the road annually- that's huge! I definitely see the plant-powered diet as more of a long-term lifestyle change than a food trend.
In 2014, you started a fresh fruit ice pop company called Green City Pops. What did you learn from that entrepreneurial experience?
I started Green City Pops about 5 years ago, by connecting with local farms and purchasing their "seconds"- fruit that is a little bruised but totally ripe and delicious. We'd puree the fruit, maybe mix in some herbs and spices, and make ice pops. We were a pop-up shop bouncing around the tri-state area. We totally burnt ourselves out, working every possible event we could sign up for. We still run the pop-ups in the warm summer months, but our main focus is on Root Nine. From running GCP, I learned how to say "no", that disconnecting and life balance is important for success. I also learned that teamwork really does make the dream work- you need the support of a solid team to grow. And that it's okay to ask for help and seek advice, it will only make you a better leader!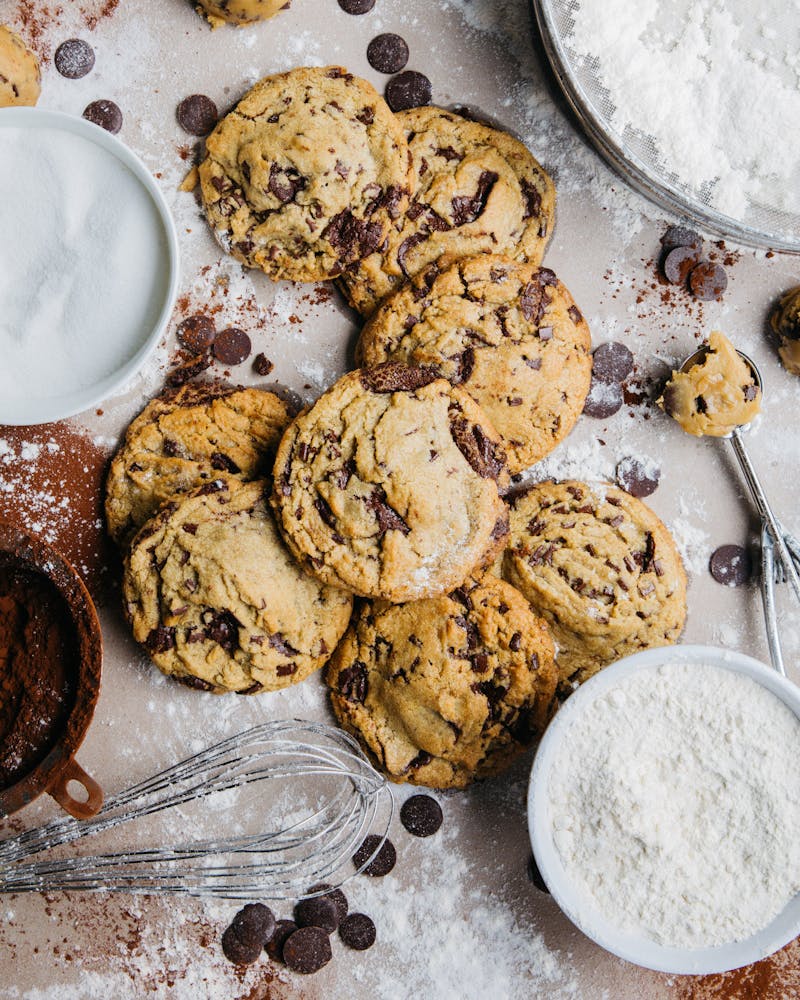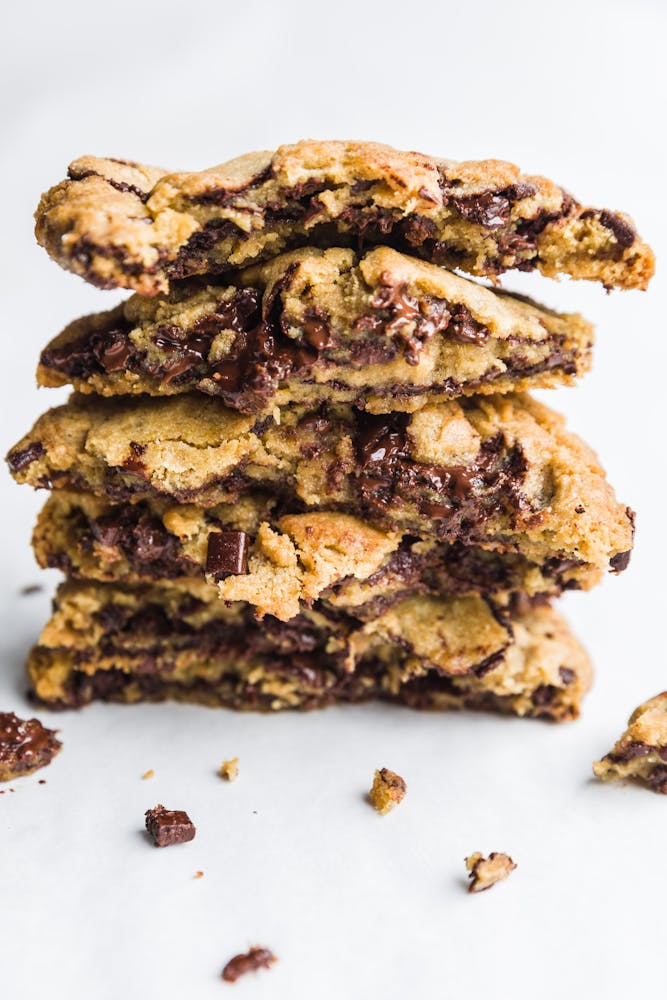 Why does a partnership between Root 9 and Saxbys make sense?
Saxbys is obviously plant-forward. They're very progressive. They know plant-powered is trending and there is a demand for vegan products. Also, we love the mission behind Saxbys — Make Life Better — and we love the team. I was just at the 30th Street Station café and the team was super knowledgeable, happy to help and offering smiles all around. Bottom line, we do our best to make our customers happy by providing a top quality product and so does Saxbys.
How are your cookies being received by customers?
I set out to make a really good tasting cookie that happens to be vegan. When you bite into a Root Nine cookie, you would never know it's vegan. It tastes just like, maybe even better, than a traditional butter and egg-based cookie. When someone is tasting our cookies for the first time without any prior information, they are blown away when we reveal that it's 100% plant-powered.
What's the future of Root 9?
I love the creative process. I love testing new recipes. That's my jam. I see us launching new products as the years go on. We've been working on a brownie batter stuffed cookie- which is our signature chocolate chip cookie with brownie batter oozing out of the center. It's super addictive. We also have plans in the next couple of years to launch a retail pack of cookie dough that you can pick up at the grocery store and bake at home.