JUST Egg Founder Josh Tetrick Explains His Plant-Based Plan to Revolutionize Food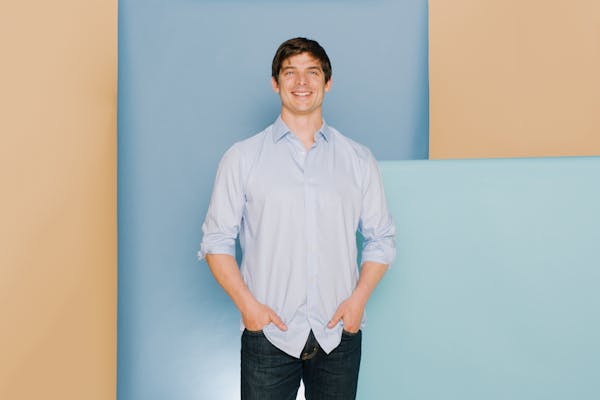 "Prepare to die today."
That's the message flashing on Josh Tetrick's phone every morning at 8:30 a.m.
He's reminding himself that life is short, especially when you're living with the heart condition hypertrophic cardiomyopathy. He's reminding himself of the hungry children he met in Sub-Saharan Africa. He's reminding himself that he has limited time to do as much good as possible.
Josh's heart condition wasn't brought on by poor health choices (it's genetic) but it did take away his ability to increase his heart rate too high — a tough break for the one-time West Virginia University football player who loves to exercise. But the condition served as a catalyst for Josh to redirect his energy into doing good for the world.
It led him to launch JUST, a company creating sustainable, plant-based food options like JUST Mayo, JUST Ranch and JUST Cookie Dough. All products are made from plants. None are made with animal products. At Saxbys, we're serving the JUST Egg patty on our plant-powered breakfast sandwiches. It's a vegan alternative to eggs that tastes just like a real egg patty, even though it's made from the protein rich mung bean.
We sat down with Josh to learn about his plan to revolutionize food one vegan egg at a time.
You argue that our food system grossly underutilizes the world's abundant plant life. Tell us about that.
Today's food is mainly made with soy, corn and processed sugar. It's pretty silly. There are over 390,000 species of plants on the planet and far fewer than 1% have been examined for how they can make food better. We developed a process of screening plants, looking at their molecular properties and functional properties — and identifying connections between the two. Our data-driven approach helped us identify that mung bean protein actually scrambles like a chicken egg.
Ok, that's amazing. What's your hope for the future of food?
I would hope for a food system on this planet made up primarily of whole plant foods. Simple things like spinach, grapes, kale, apples, collard greens, blueberries, brown unprocessed rice, spinach artichokes raspberries, blackberries. Most of the world's food could look a little like that. Evidence will tell you it's the healthiest. If you want to mitigate chronic disease, that's what you're going to eat. If you want to do things restorative to the environment that's what you're gonna grow. Our goal is to do everything we can every single day to make sure food system is a little more just, a little more compassionate, a little bit healthier.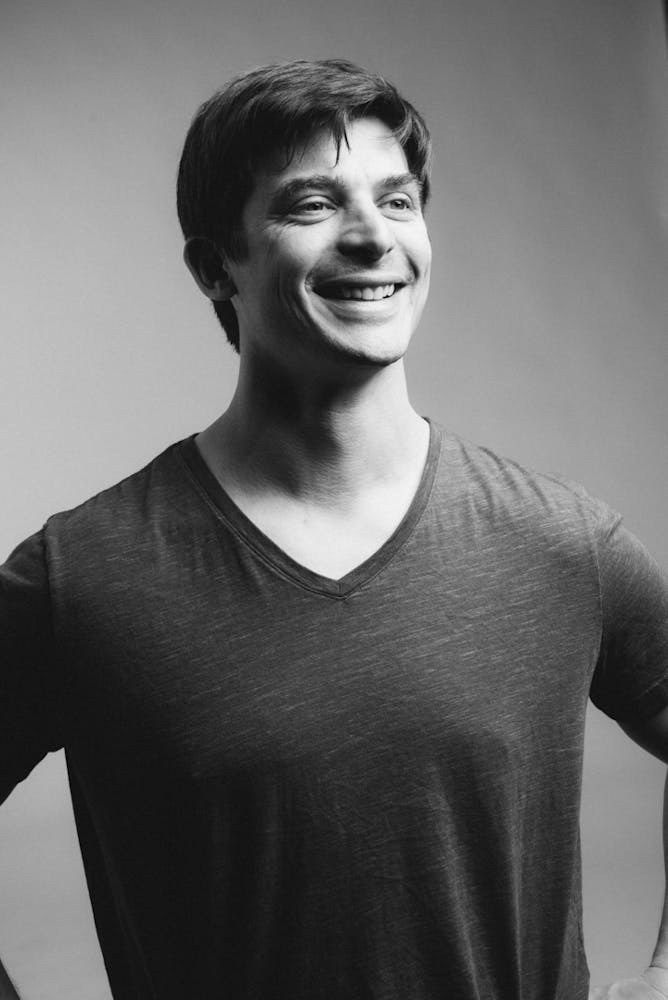 All images are courtesy of JUST.
How does living with your heart condition drive you every day?
It was so crushing to strip away things I loved so dearly like sports and exercise. It forced me to build a different sort of muscle — a muscle of resilience. That is very deeply intertwined with who I am and how we run the company. I still have a heart flutter every now and again, and it reminds me that life is fragile. You better live it. It sharpens my desire to make sure each day is a day I'd be proud of.
Let's talk about your backstory a bit. After playing football, you had to concentrate on something new. Tell us about that process.
You can put energy on a football field. Or you can put energy into doing compassionate things. I needed a place to put energy. It had to go somewhere. I had to unleash that energy on something.
And that energy brought you to Africa?
I was drawn to Africa because there are a lot of vulnerable kids there and I wanted to do something to help them. I found myself a little bit frustrated working there. There are a lot of great non-profits but I was having a hard time seeing how all the work I was doing was really doing a lot of good.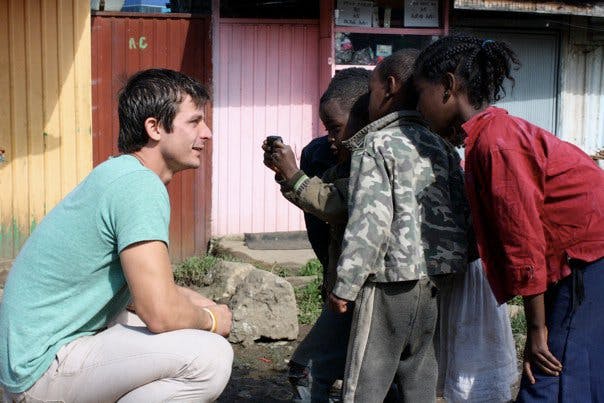 Did that experience propel you to start JUST?
I thought about starting a company that could use food to bring a little more fairness, justice, and sanity to a lot of people. That was the root of why we launched JUST.
The Saxbys team is obviously thrilled to offer your food in our cafes. Why did you choose to partner with us?
Very simply, our companies align on the fact that people deserve to eat better. Eating well is a right and it shouldn't be so damn hard. We share that basic belief. Also, there's an energy of entrepreneurship within Saxbys. At JUST, we're a company full of entrepreneurs, so we have an enormous amount of respect for what it takes to start something from nothing.
Meatless meats and plant-based diets are clearly going mainstream. Are you optimistic for the future of food?
The food system is simultaneously going in horrendous and extraordinary directions. Unfortunately, in the developing world, chronic disease, environmental degradation, and animal consumption are on the rise. It's getting worse not better. But at the same time, you've got progress being made around meatless meat, plants that scramble like an egg, or indoor farming that's providing healthy fruits and vegetables to underserved communities. It's an enormous amount of progress. It's not just one or two or 20 companies that will get us there. It's a global, generational challenge requiring restaurants, food technology firms, and farmers to really shift their thinking. We all have to work together to make sure the future of food goes in the right direction