Introducing the Seven-Layer Drink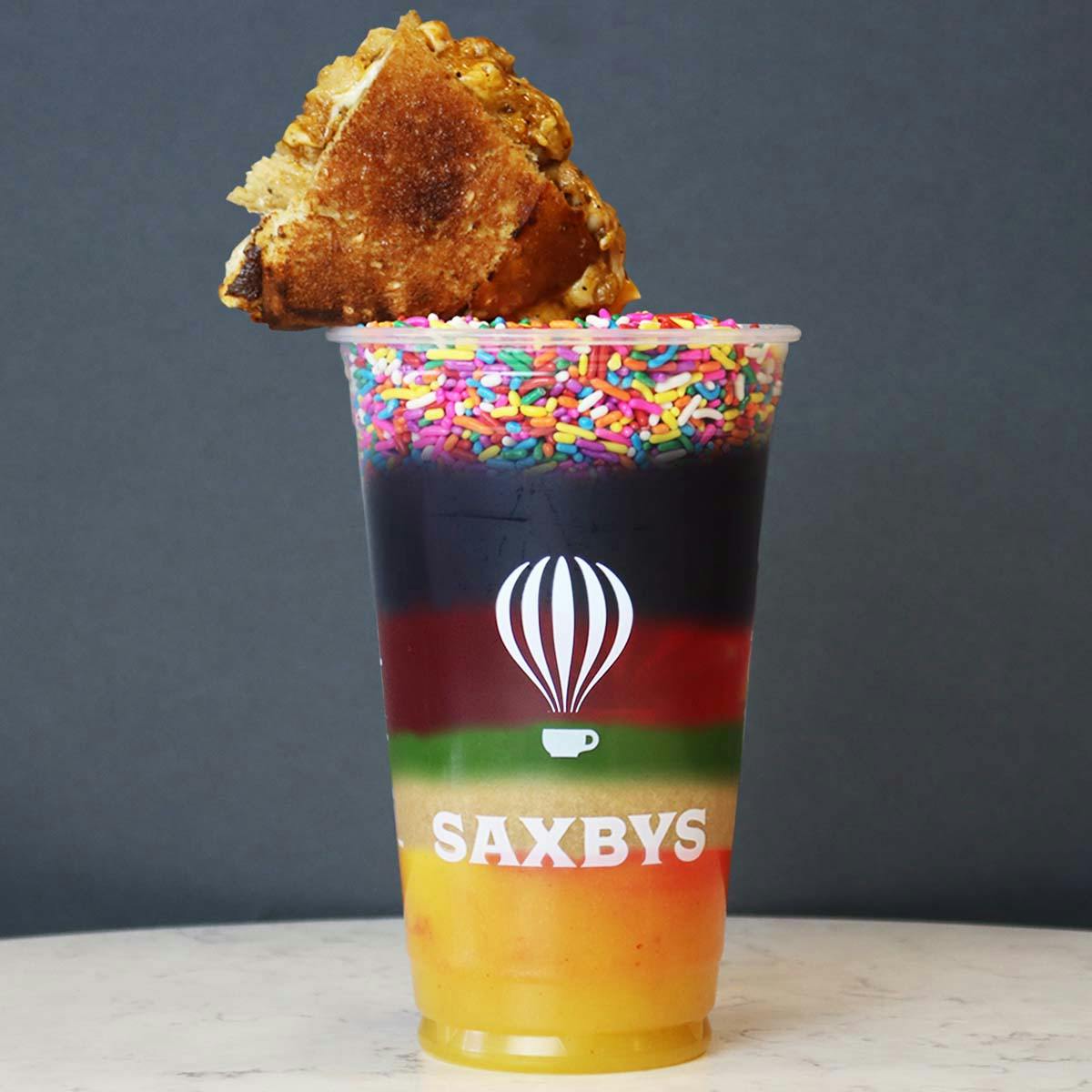 Introducing the seven-layer drink – a harmonious symphony of taste and texture

We heard you loud and clear – the ultra-popular layered cold brew and matcha drinks from this past year were fun, but you want something deep and uniquely delicious. Today, we bring you the most multi-layered and multi-dimensional creation yet – the seven-layer drink.
The newest addition to our menu is inspired by two culinary stalwarts and party go-tos: seven-layer dip and seven-layer cake. We know you know what's up, so we asked our guests and team members to share their favorite drinks and we'd layer accordingly. We're so proud of our scrumptious seven-layer drink, which spotlights seven components that are nice on their own, but become a harmonious symphony of taste and texture when brought together.
The drink starts with two foundational smoothie layers of the tropical Vacay All Day and the bold Daily Grind – a natural flavor combination of fruit, peanut butter and cold brew. Layers three and four bring the tea with matcha and raspberry tea for a pop of color. Layer five is cold brew because it would literally be ridiculous for a Saxbys drink that has seven layers in it to not include our ever-popular cold brew. Layer six is sprinkles because sprinkles are fun. The seventh layer offers something substantive and nutritious to help soak it all up – a scrumptious grilled cheese sandwich.
"After six layers of creamy deliciousness, we felt that including a grilled cheese garnish would add the perfect savory element and offer a dippable moment," says Saxbys Associate Director of Culinary, Ally Romey, paying tribute to the seven-layer dip that inspired the drink.
We hope you agree and enjoy our latest creation, available exclusively on April 1.