Introducing Hot Cold Brew!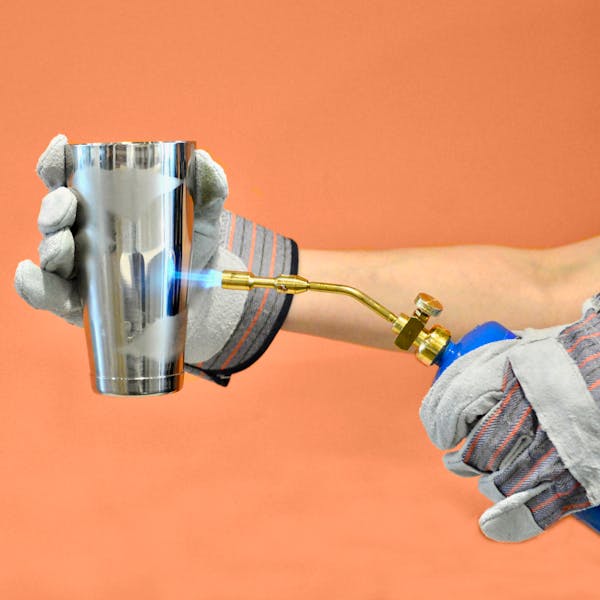 The Saxbys coffee engineering team had been working for hours. Developing the next coffee craze wouldn't be easy. They experimented with new flavors, infused coffee with alternative milk options, but nothing seemed to have the industry disrupting, mass appeal they'd been looking for.
As they tinkered away, one of the engineers accidentally left a batch of Saxbys Cold Brew in front of a 700-degree bunsen burner. He quickly realized his mistake and removed the coffee from the flame. While he sheepishly apologized for his mistake, another engineer couldn't help but taste the now-hot Cold Brew. It's flavor profile is both complex and balanced. The bitter notes have extra pop. It's aromatic, agreeably acidic, and breathable. She sprung to her feet and shouted "eureka!"
From those humble beginnings, Saxbys Hot Cold Brew was born. Starting today, we're discontinuing our Cold Brew Collection in all Saxbys cafes — and replacing it with Hot Cold Brew. We can't wait for you to try it.
"Cold Cold Brew is so yesterday," said Nick Bayer, Founder and CEO of Saxbys. "Flash-torching traditional Cold Brew achieves a nice blend of flavors that will tantalize your taste buds — plus playing with fire is super fun."
At Saxbys, we've perfected the hot cold brewing process. First we cold filter the coffee, steep it for 48 hours, then flash-torch it for seven seconds.
"Eight seconds would be overkill and six seconds would just be ridiculous," said David Amos, Head of Coffee at Saxbys. "Seven seconds is the optimal amount of time to release the desirable solubles and volatile aromatics that leave the coffee tasting incredible."
We know what you're thinking. What if it's hot outside and I want to cool down? That's easy! Just pour your Hot Cold Brew over a cup of ice and enjoy. It'll bring out rich aroma and effervescent flavors while cooling you down on a warm spring day.
Ready for a Hot Cold Brew? Order Ahead in the Saxbys app or just walk into a cafe and ask for one. We're sure it'll be your next coffee obsession.