From Sketch to Cafe: St. Joe's Photographer Dylan Eddinger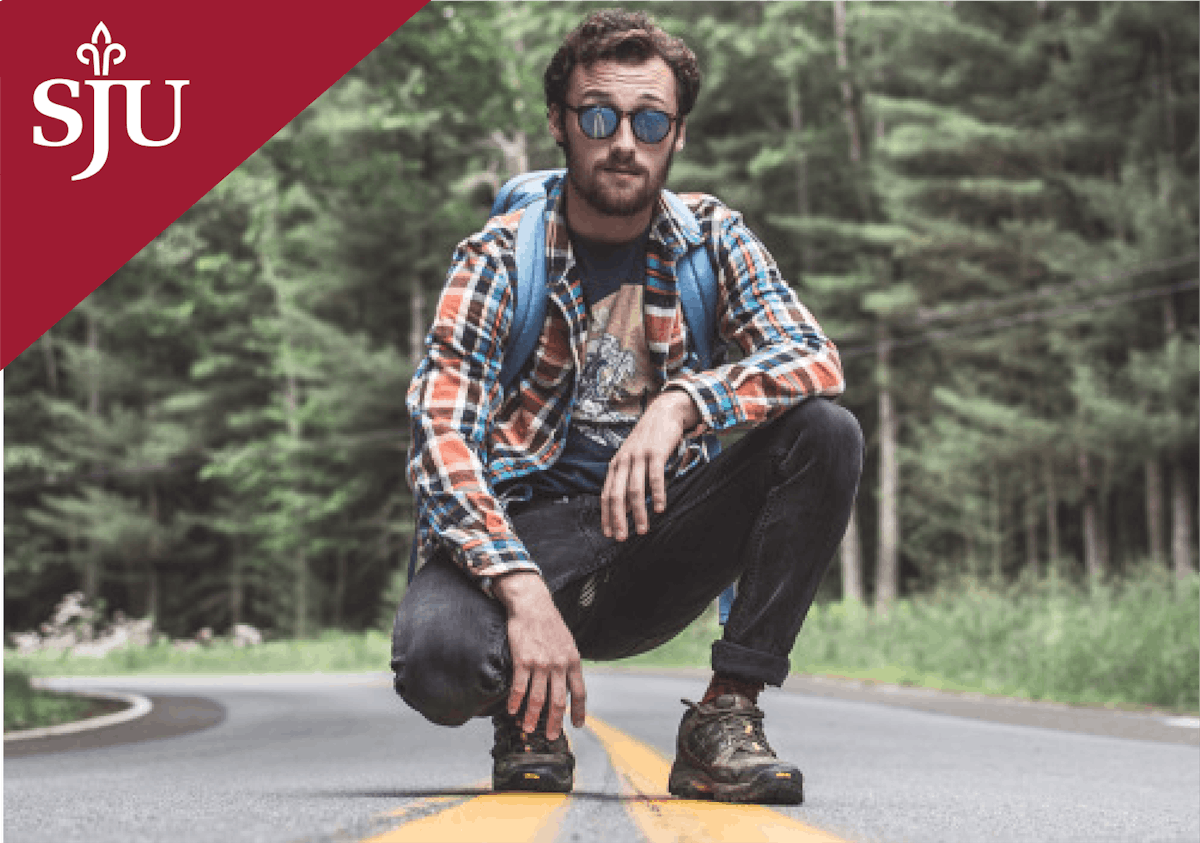 Dylan Eddinger loves taking pictures. Whether it's a band rocking out or a gorgeous outdoor shot, Eddinger loves seeing the world through the camera lens. Now the 22-year old from Boyertown, Pa. is getting a chance to showcase his work at the brand-new Saxbys cafe at St. Joseph's University. He's a senior entertainment marketing major who's got aspirations of touring with bands after college and giving professional photography a real shot. Here's a bit more about Dylan:
When did you find your passion for photography?
My passion for photography starting my sophomore year of high school when I was able to pick up a DSLR camera for the first time. I always wanted to learn how the mechanics of a manual camera worked, and I fell in love with the intro class. Unfortunately, I did not make it into the advanced class the following year, so I taught myself a lot of the more advanced techniques from junior year high school to my junior year at SJU when I was finally able to take a photo class again.
Tell me about some of your current work.
I try to keep a variety of work. I think most people know me for my adventure lifestyle photos where you'll usually see me strung up in a hammock or outside exploring beautiful places at the beach or in the woods during the summertime. When school starts back up again I'm in concert mode and snapping photos for my music blog Phillylive.org or WXPN's The Key. During the school year I'm able to focus on some more fine art photography and use SJU resources to make ideas come to life. It's tough to keep things original when Instagram is around. I feel like I've adopted a style that is my own!


What photographers inspire you?
Even though there is a barrier between digital and film, Ansel Adams sparked that first call to go to beautiful destinations and take photos of them. When it comes to studio portraits l like to play with light and color. I draw inspiration from Nadav Kander in that way.
How did you get hooked up with Saxbys project?
A friend of mine, Maddie Dierolf, is the Student Executive Officer for the new Saxbys at SJU. She recommended my work to Greg and I'm happy that he liked it!
Are you excited about the exposure it'll bring?
I look forward to the exposure that it will bring! It's always exciting to see your own work hanging walls no matter where they are. I hope that other students and staff enjoy seeing them too!
What are your career aspirations?
Right now, I work as a photographer for weddings, bands, and outdoor brands. After graduation I plan to dive deep into the photo hobby and go on tour with bands for about five years or so. I want to be able to travel the country, hopefully the world, doing what I love while making a living out of it. I have some art that will be released on an album under Sony Records sometime this year, and I'm hoping that will boost my name in the industry.