Saxbys Announces Two Inaugural Student CEOs to Helm Pitt Cafes This Fall
The Saxbys Experiential Learning Platform opens its first two Pittsburgh region cafes at Pitt's Cathedral of Learning and Hillman Library
Need a boost before your afternoon class? Study sessions for that big exam? A quick friend meetup before practice? Preparing for that interview in T-minus 10 minutes?
Saxbys is here for it all.
Saxbys, a Certified B Corp and coffee company headquartered in Philadelphia, understands it takes more than a decked out food and beverage menu to become a beloved cafe on campus. It takes teamwork, a drive for community, and magnetic energy from an all-student team helping their fellow students achieve their collegiate goals––in and out of the classroom. Saxbys is redefining what it means to be a cafe, creating a culture that fosters students to run their own impactful business to serve their community. In following this tradition, Saxbys is excited to introduce two entirely student-run cafes to the University of Pittsburgh this fall semester, located in the iconic Cathedral of Learning and student-favorite Hillman Library.
The new cafes, opening this fall semester, are part of a network of Saxbys' pioneering Experiential Learning Program holding residence in institutions like Penn State, Temple, and Drexel universities, designed to embolden the next generation of changemakers by providing undergraduates with entrepreneurial opportunities as a supplement to traditional classroom learning. What makes this program even more unique is Saxbys' Student Cafe Executive Officers (Student C.E.O.), running and managing all aspects of their cafe, from team development and community leadership to managing the entire profit and loss statement.
As a B Corp, Saxbys' mission is to Make Life Better and be leaders of cutting-edge initiatives focused on student engagement and empowerment. Ceari Robinson C'22 and Angel Albright-Sexton C'24 are doing precisely that, becoming the inaugural Student C.E.O.s for Pitt's new locations.
In partnership with the University of Pittsburgh's College of Business Administration, each Student C.E.O. will earn competitive wages, bonus opportunities, and an entire semester of college credit throughout their tenure, gathering invaluable experience along the way. In addition, the cafe teams will be entirely comprised of Pitt students.
"For 233 years, the University of Pittsburgh has been a leader in higher education, providing opportunities to their students and faculty," said Saxbys Founder and CEO Nick Bayer. "As such, it's a tremendous honor to partner with the University of Pittsburgh to bring our Experiential Learning Program to campus and add to their long tradition of academic excellence."
For the Pitt Student C.E.O.s, this is not only an opportunity for growth but a chance to become a resource to students as community leaders, a defining pillar of the Saxbys E.L.P. curriculum. Both SCEOs Albright-Sexton and Robinson are excited to "Make Life Better" at Pitt, from the learning opportunities to the chance for diversity within the Pitt community.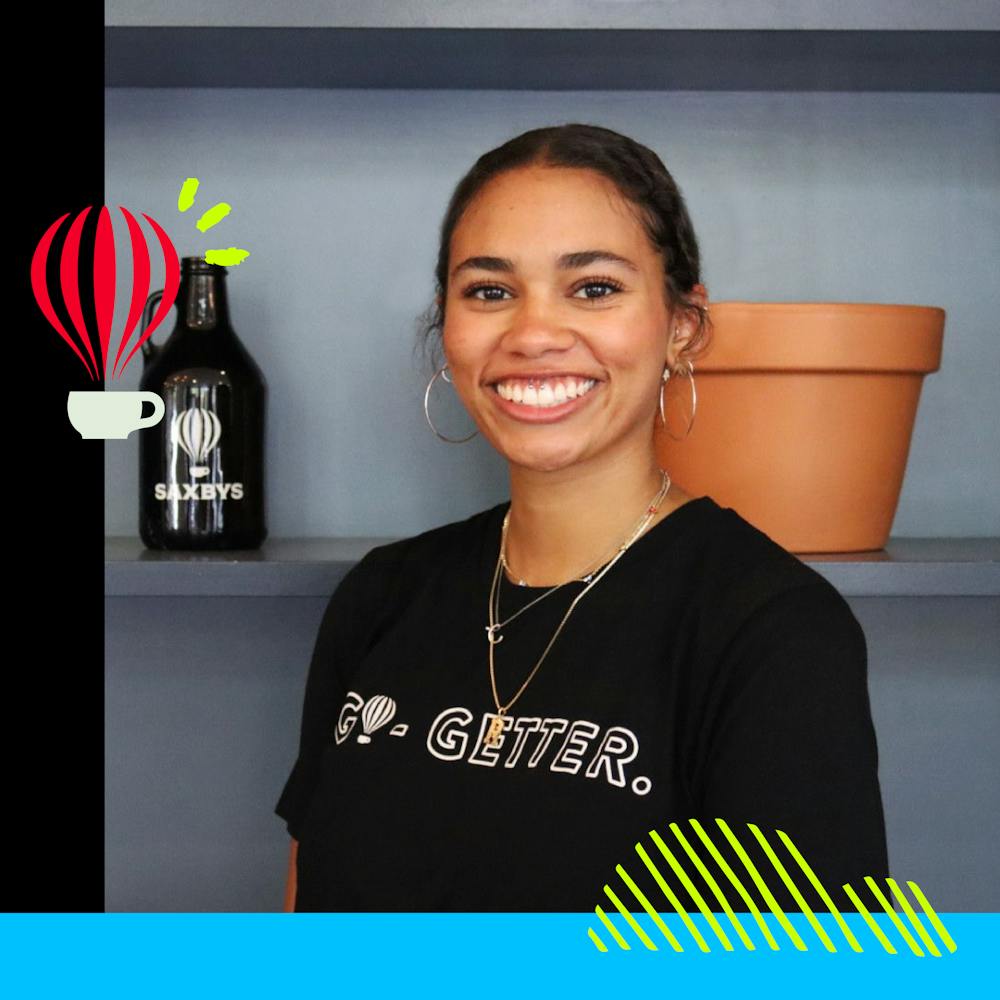 Ceari "Robbie" Robinson, Fall 2021 Student Cafe Executive Officer at Saxbys Pitt

"The opportunity to run a cafe alongside my peers is not one found at many universities, and to be one of the first for Pitt, is such an honor,' said Robinson. "I cannot wait to make my cafe a hub of diversity in all aspects and, through that, see tangible results of Saxbys' mission to 'Make Life Better'!"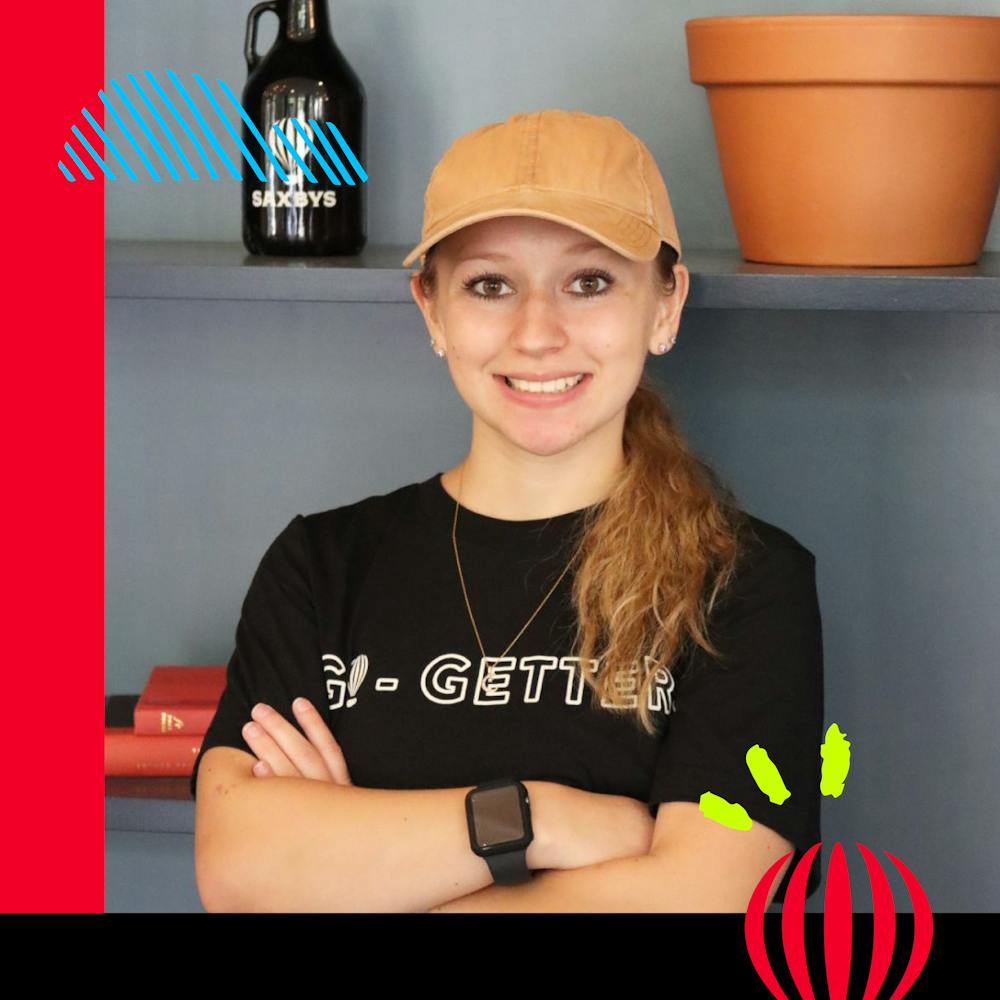 Angel Albright-Sexton, Fall 2021 Student Cafe Executive Officer at Saxbys Pitt
For Albright-Sexton, the Saxbys E.L.P. is the chance to learn outside the classroom and develop entrepreneurial skills for the future. "I am beyond excited to be one of the first Student C.E.O.s bringing Saxbys to Pitt. This opportunity has already provided me with so much training that cannot be learned in the classroom and I cannot wait to put it all into practice."
Join Saxbys this fall semester for our official Grand Opening Event and a rousing welcome to Ceari Robinson C'22 and Angel Albright-Sexton C'24 as Saxbys' inaugural Student Cafe Executive Officers. We encourage you to check out Saxbys new Pitt locations: at the ground floor of the Cathedral of Learning and within the Hillman Library.
Saxbys is honored to be a new presence on campus, providing quality coffee, community leadership, and many study sessions to boot.
Learn more about Saxbys and apply to join the all-student team here.